Login to Access Your On-Demand Shows
In Cart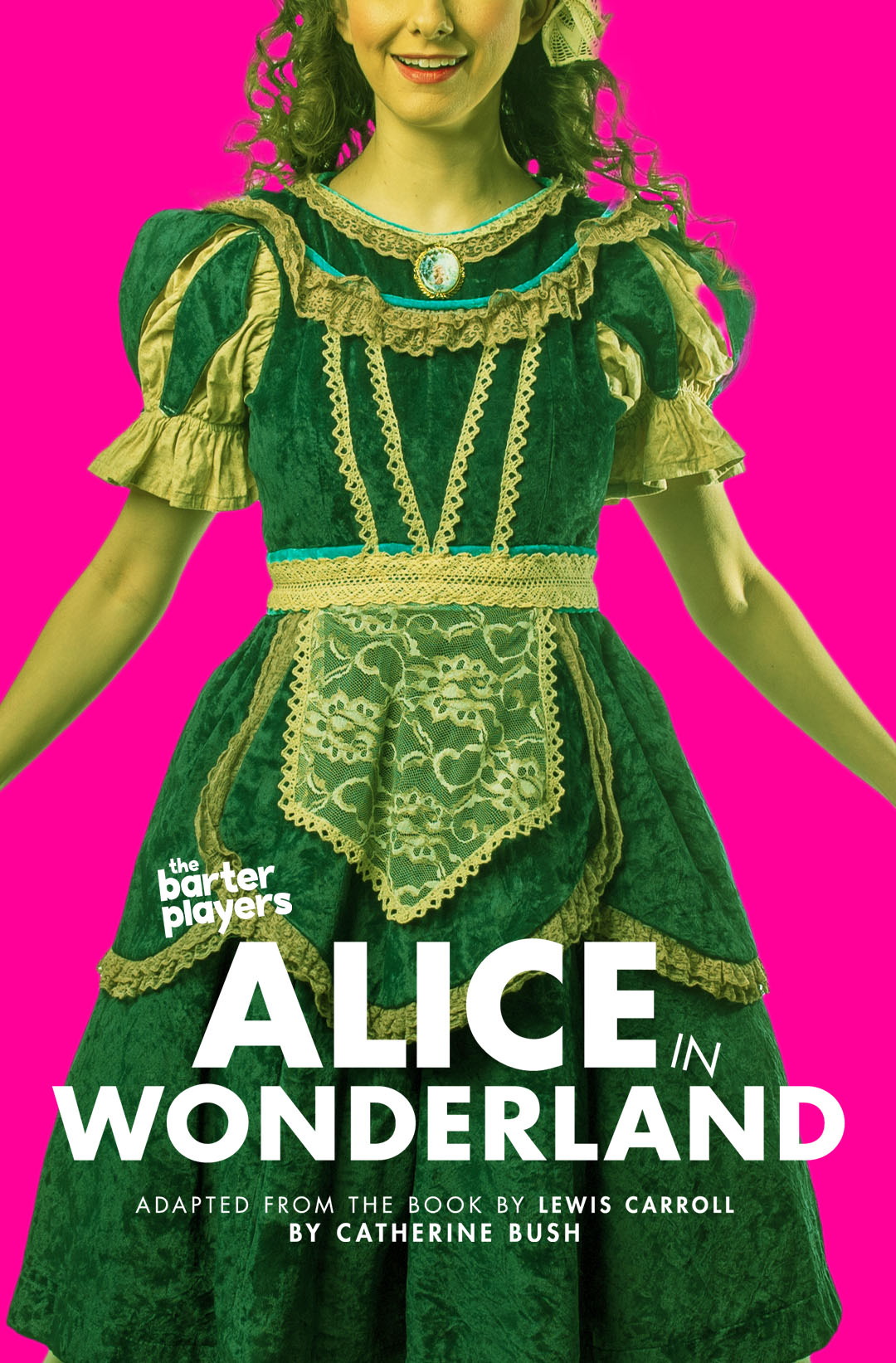 Wheelchair Accessibility These shows can accommidate several wheelchair seating locations.
Hearing Assistance allows our patrons to watch our plays without the need for audio enhancement
Barter Players
Performed by
Remaining
See More
Close
Alice In Wonderland Players On Demand
Adapted from the book by Lewis Carroll
Alice in Wonderland On Demand
Adapted from the book by Lewis Carroll by Catherine Bush
When Alice chases the White Rabbit down a rabbit hole, she tumbles into a curious world with a zany cast of characters including the Mad Hatter, a grinning Cheshire Cat, a mischievous Caterpillar, and the imperious Queen of Hearts. This adaptation of the timeless classic celebrates the wonder of imagination and promises to take you on a colorful adventure for your whole family!
Sam McCalla
Uncle Charles/White Rabbit/Mushroom
Sarah Van Deusen
Mama/Pigeon/March Hare/Queen of Hearts/Butterfly
Shaan Sharma
Freddy/Cheshire Cat/Knave of Hearts
Tyler Cramer
Papa/Oarsman/Caterpillar/King of Hearts
Zora Vredeveld
Lorina/Mad Hatter/Two of Hearts/Flower
Andrew Morehouse
Lighting Design
Daniel Parsons
Stage Manager
Derek Smith
Set/Projection Design
Elizabeth Green
Video Team
Emma-Rae Carson
Production Assistant
Glenn Stratakes
Video Team
Kelly Jenkins
Costume Design
Matt Green
Sound Engineering/Design
Megan Pressley
Props Design
Terrance Jackson
Projections Capture
Ticket Added!
Add another or click here to continue.
Tickets Added to Cart
Zoom In
Zoom Out
View
Hide
Select Your Seats