In Cart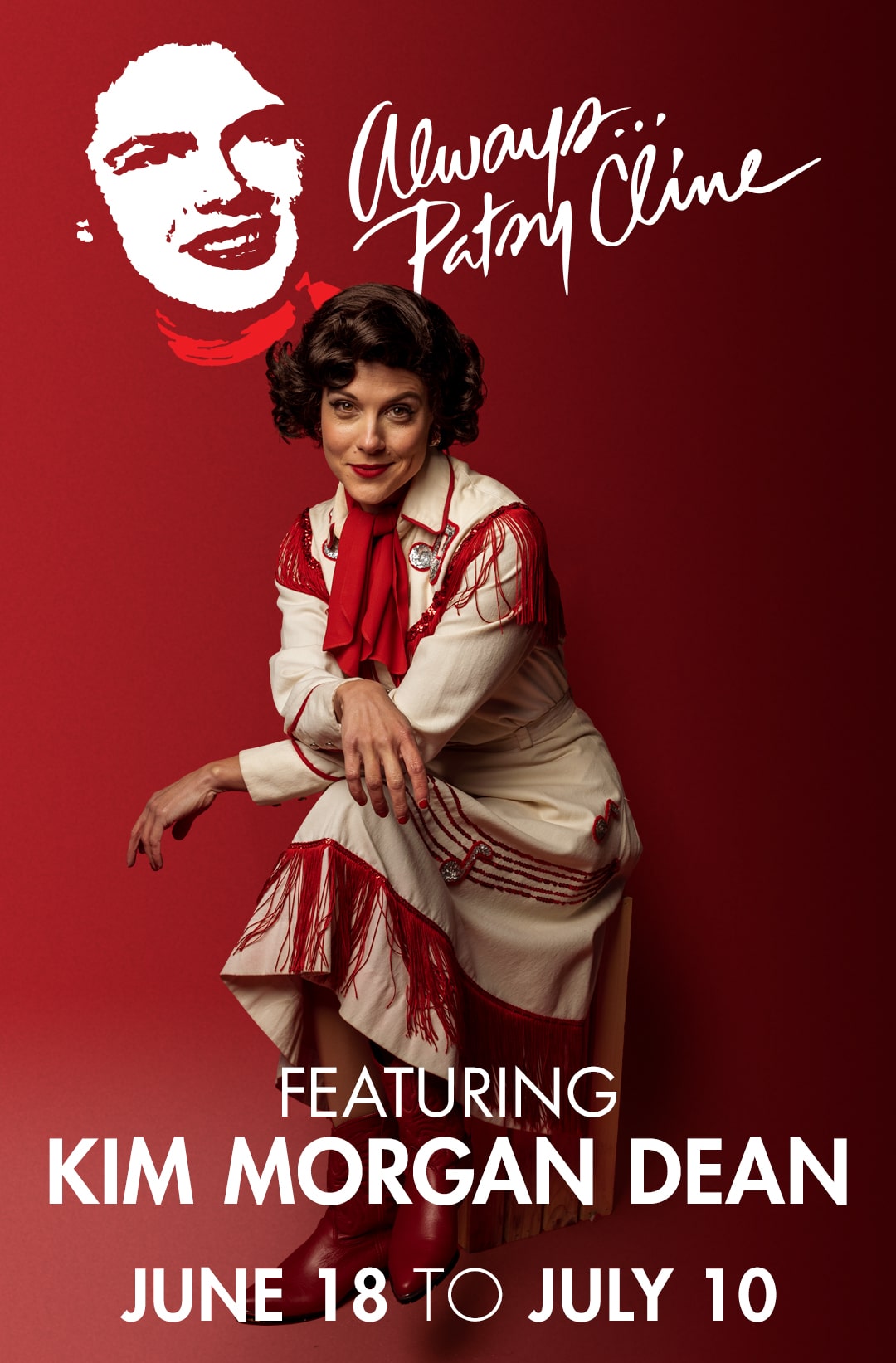 Wheelchair Accessibility These shows can accommidate several wheelchair seating locations.
Hearing Assistance allows our patrons to watch our plays without the need for audio enhancement
Moonlite Theatre
Venue/Stage
Family Friendly
Recommended
Always…Patsy Cline at the Moonlite
Always…Patsy Cline" is more than a tribute to the legendary country singer. The show is based on a true story about Cline's friendship with a fan from Houston named Louise Seger, who befriended the star in a Texas honky-tonk in l961, and continued a correspondence with Cline until her death. The musical play, complete with down home country humor and true emotion, includes many of Patsy' unforgettable hits such as Crazy, I Fall to Pieces, Sweet Dreams and Walking After Midnight…. The show's title was inspired by Cline's letters to Seger, which were consistently signed "Love ALWAYS… Patsy Cline."
Kim Morgan Dean
Patsy Cline
Tricia Matthews
Louise Seger
Cindi A. Raebel
Stage Manager
Derek Smith
Set/Projection Design
Dishon Smith
Music Director
Elizabeth Green
Video Team
Emma-Rae Carson
Production Assistant
Glenn Stratakes
Video Team
Helen Stratakes
Props Design
Matt Green
Sound Engineering/Design
Rick McVey
Video Team/Video Creation
Sydney de Briel
Costume Design
Andrew Morehouse
Lighting Design
Select Your Seats / Spots
Tickets Added to Cart
Success!
Complete your selection in the Cart.