Login to Access Your On-Demand Shows
In Cart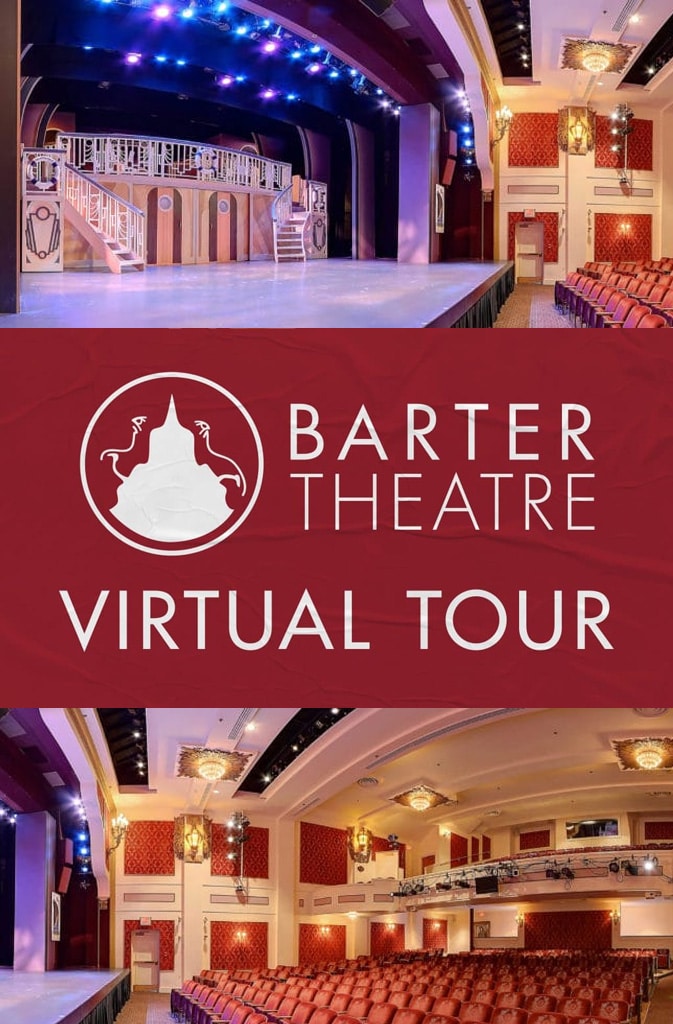 Wheelchair Accessibility These shows can accommidate several wheelchair seating locations.
Hearing Assistance allows our patrons to watch our plays without the need for audio enhancement
Venue/Stage
Family Friendly
Recommended
Barter Theatre History & Backstage Tour on Demand
Barter Theatre Virtual Tour
Barrett Guyton
Tour Guide
Katy Brown
Producing Artistic Director of Barter Theatre
Garrett Houston
Video Production
Select Your Seats / Spots
Tickets Added to Cart
Success!
Complete your selection in the Cart.