Login to Access Your On-Demand Shows
In Cart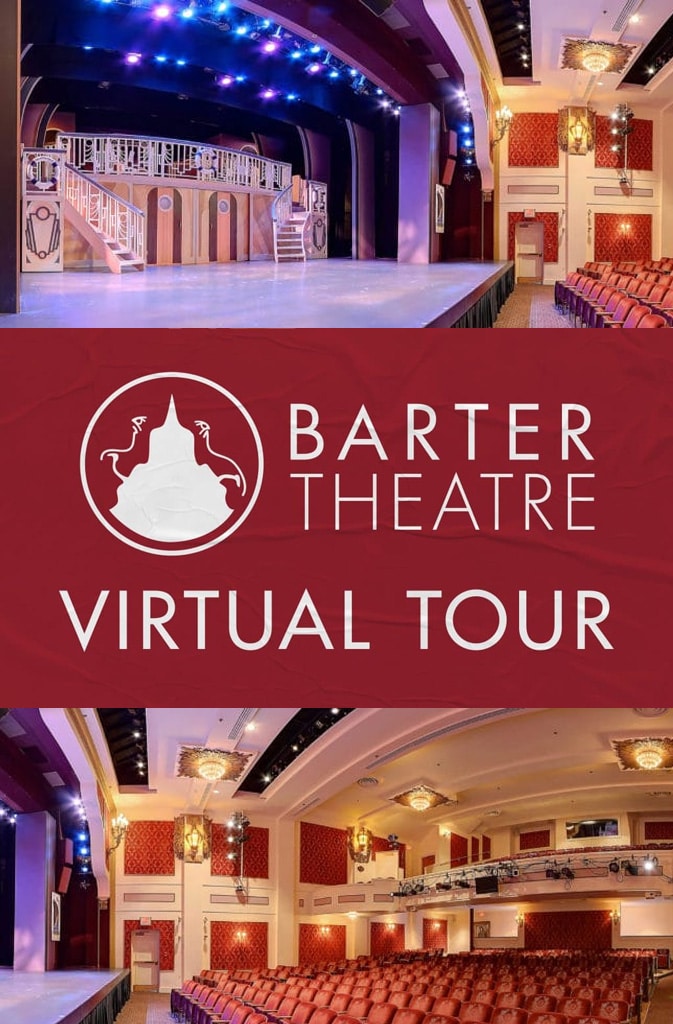 Wheelchair Accessibility These shows can accommidate several wheelchair seating locations.
Hearing Assistance allows our patrons to watch our plays without the need for audio enhancement
December 31
through
December 31
Venue/Stage
Family Friendly
Recommended
Barter Theatre History & Backstage Tour on Demand
Barter Theatre Virtual Tour
Barrett Guyton
Tour Guide
Katy Brown
Producing Artistic Director of Barter Theatre
Garrett Houston
Video Production
Select Your Parking Spot
Tickets Added to Cart
Success!
Complete your selection in the Cart.