In Cart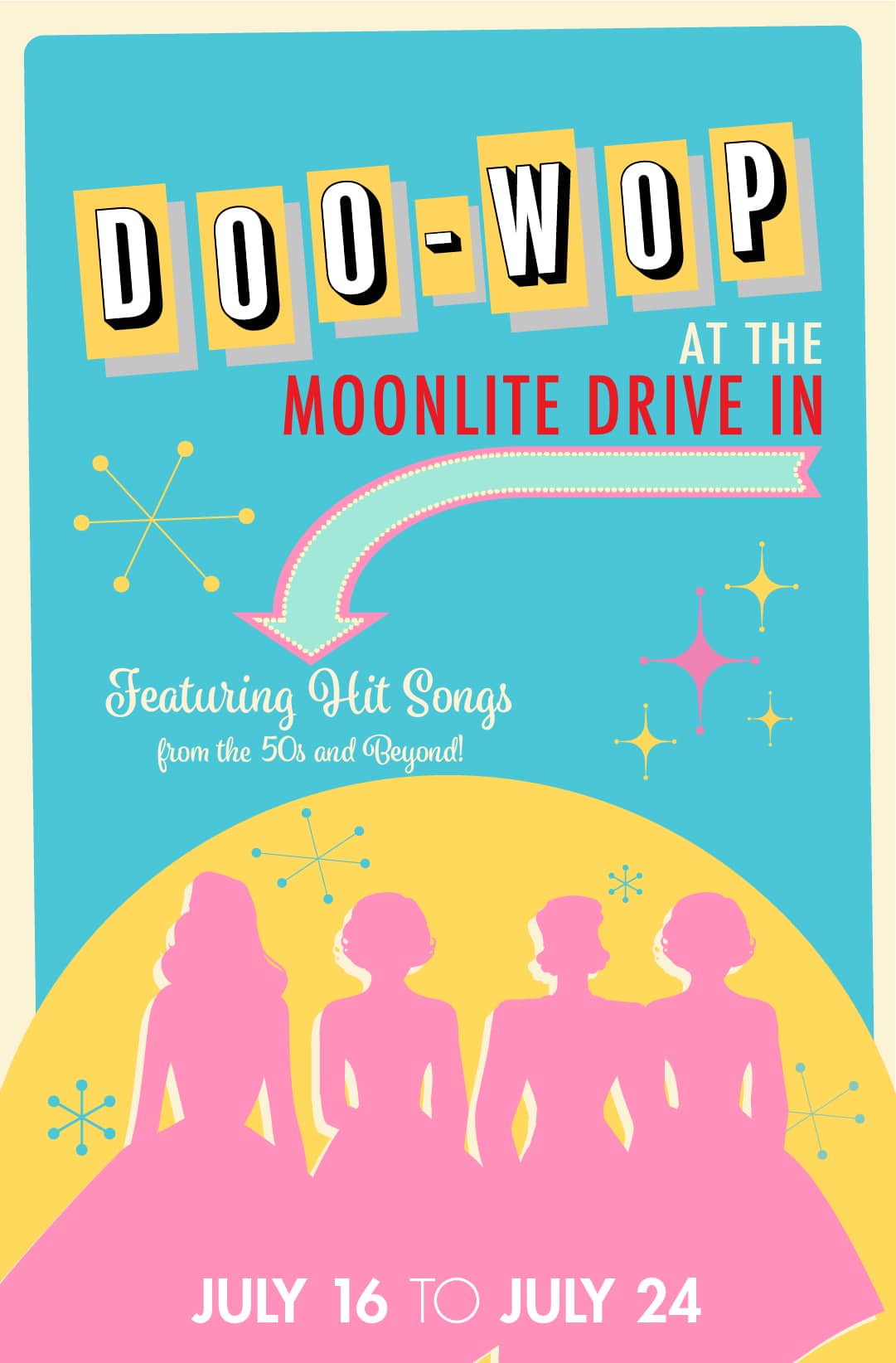 Wheelchair Accessibility These shows can accommidate several wheelchair seating locations.
Hearing Assistance allows our patrons to watch our plays without the need for audio enhancement
Moonlite Theatre
Venue/Stage
Family Friendly
Recommended
Barter Theatre presents a night of songs, laughter and nostalgia! Doo-Wop at the Drive-In features Barter favorites singing feel-good hits from the 1950s, 60s, and beyond. Tap your toes and honk your horn as they transport you back to the golden age of girl groups. Come on out to the Moonlight Drive in and join us for a singular night of Doo Wop Fun!
Andrew Morehouse
Lighting Design
Ashley Campos
Choreography
Daniel Parsons
Stage Manager
Derek Smith
Set/Projections Design
Dishon Smith
Music Director
Elizabeth Green
Video Team
Emma-Rae Carson
Production Assistant
Glenn Stratakes
Video Team
Kelly Jenkins
Costume Design
Matt Green
Sound Engineering/Design
Select Your Seats / Spots
Tickets Added to Cart
Success!
Complete your selection in the Cart.