Login to Access Your On-Demand Shows
In Cart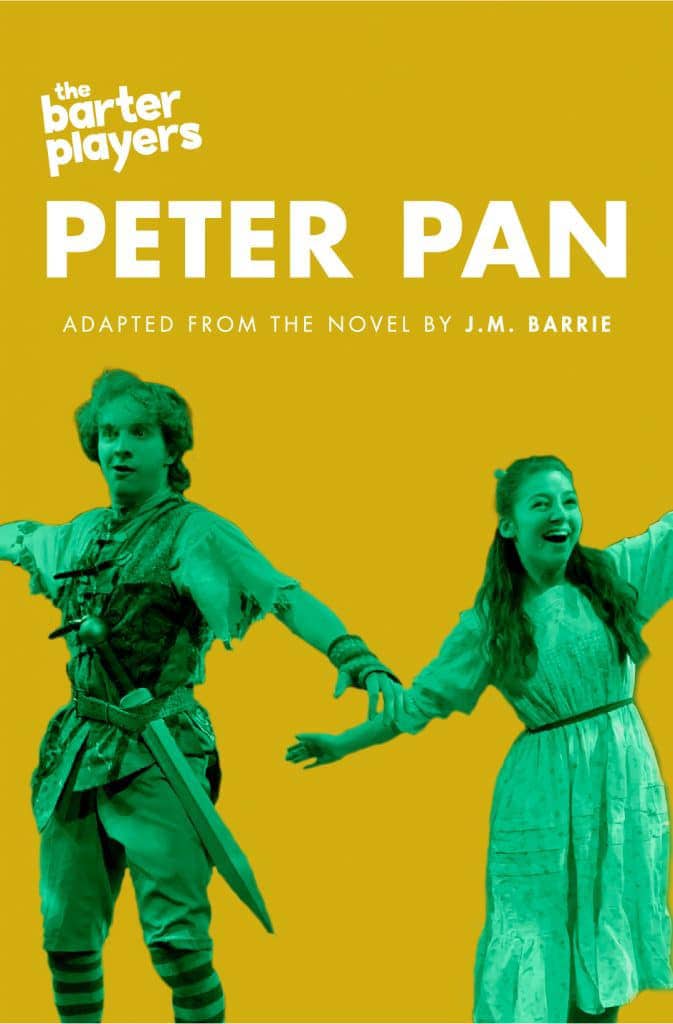 Student Matinee
Pay What You Can
Wheelchair Accessibility These shows can accommidate several wheelchair seating locations.
Hearing Assistance allows our patrons to watch our plays without the need for audio enhancement
Meet the Players For a short time after the show be sure to stop by and meet the actors.
Venue/Stage
Family Friendly
Recommended
Peter Pan on Demand
Adapted by Catherine Bush from the novel by J. M. Barrie
Wendy Darling and her younger brothers love nothing more than playing make-believe in their family's upstairs nursery. Then one night, a young boy named Peter Pan and his fairy friend Tinkerbell fly into the nursery window and whisk the Darling children away to a fantastical Neverland filled with Lost Boys, pirates, and a man-eating crocodile. Brought thrillingly to life with only six quick-changing actors and your imagination, the Barter Players' special brand of creativity make this an adventure you will never forget!
Cadence Lamb
Michael/Tiger Lily/Crocodile
Joe Carleton
Peter Pan/Nana
Oleode Oshotse
John/Great Big Little Panther/Crocodile
Tyler Cramer
Captain Hook/Mr. Darling/Shadow
Zora Vredeveld
Smee/Mrs. Darling/Tinkerbell
Sydney de Briel
Costume Designer
Megan Pressley
Props Designer
Audrey Wardian
Lighting Designer
Matt Green
Sound Designer
Jake Dailey
Fight Choreographer
Select Your Seats / Spots
Tickets Added to Cart
Success!
Complete your selection in the Cart.