Login to Access Your On-Demand Shows
In Cart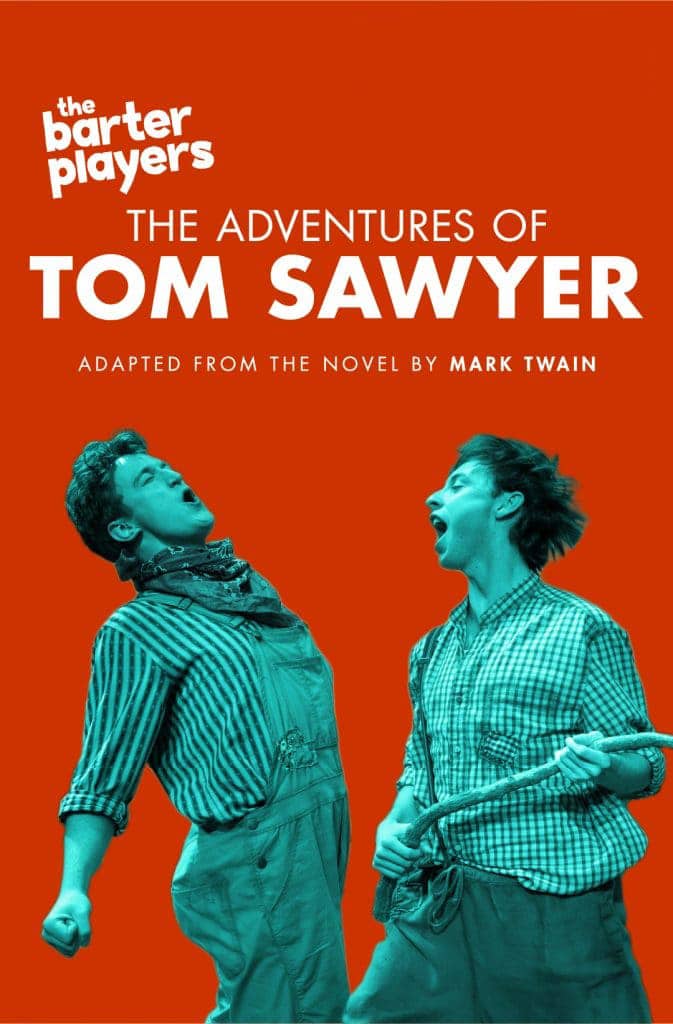 Wheelchair Accessibility These shows can accommidate several wheelchair seating locations.
Hearing Assistance allows our patrons to watch our plays without the need for audio enhancement
Venue/Stage
See More
Close
The Adventures of Tom Sawyer on Demand
The Adventures of Tom Sawyer On Demand
Adapted from Mark Twain by Catherine Bush
Whether it's fishing with Huckleberry Finn, or convincing his friends to whitewash Aunt Polly's fence, nobody loves life more than the irascible Tom Sawyer. Then one night in a spooky graveyard, Tom and Huck stumble upon a deadly secret. Will they be able to save Muff Potter before it's too late? Join Tom and Huck on the most exciting adventure of their lives, where they learn that man's greatest treasure is the gift of friendship.
Barter Theatre is partially funded by:

Garrett T. Houston
Tom Sawyer
Joe Carleton
Huckleberry Finn/Billy Fisher
Shaan Sharma
Joe Harper/Judge Thatcher/Muff Potter
Tyler Cramer
Timmy Harper/Widow Douglas/Mr. Dobbins/One-Eyed Joe
Libby Zabit
Aunt Polly/Amy Lawrence/Defense Attorney
Zoë Velling
Becky Thatcher/Doc Robinson/Mrs. Harper/Prosecuting Attorney
Sarah Van Deusen
Director
Sydney de Briel
Costume Designer
Megan Pressley
Props Designer
Matt Green
Sound Designer
Carrie Smith Lewis
Dialect Coach
Jake Dailey
Fight Choreographer
Tyler Cramer
Fight Choreographer
Andrew Morehouse
Lighting Designer
Daniel Parsons
Stage Manager
Elizabeth Green
Camera Operator
Terrance Jackson
Camera Operator
Jenn Watson
Camera Operator
Barrett Guyton
Artistic Director of the Barter Players
Katy Brown
Producing Artistic Director of Barter Theatre
Ticket Added!
Add another or click here to continue.
Tickets Added to Cart
Zoom In
Zoom Out
View
Hide
Select Your Seats