In Cart

Wheelchair Accessibility These shows can accommidate several wheelchair seating locations.
Hearing Assistance allows our patrons to watch our plays without the need for audio enhancement
Moonlite Theatre
Venue/Stage
Remaining
See More
Close
The Boys of Summer at the Moonlite
Classic Songs Of Summer
The Boys of Summer at the Moonlite Drive In
August 13-21
Barter Theatre is partially funded by:
This project was supported [in part] by the Virginia Commission for the Arts, which receives support from the Virginia General Assembly and the National Endowment for the Arts, a federal agency.
Barter at the Moonlite FAQ's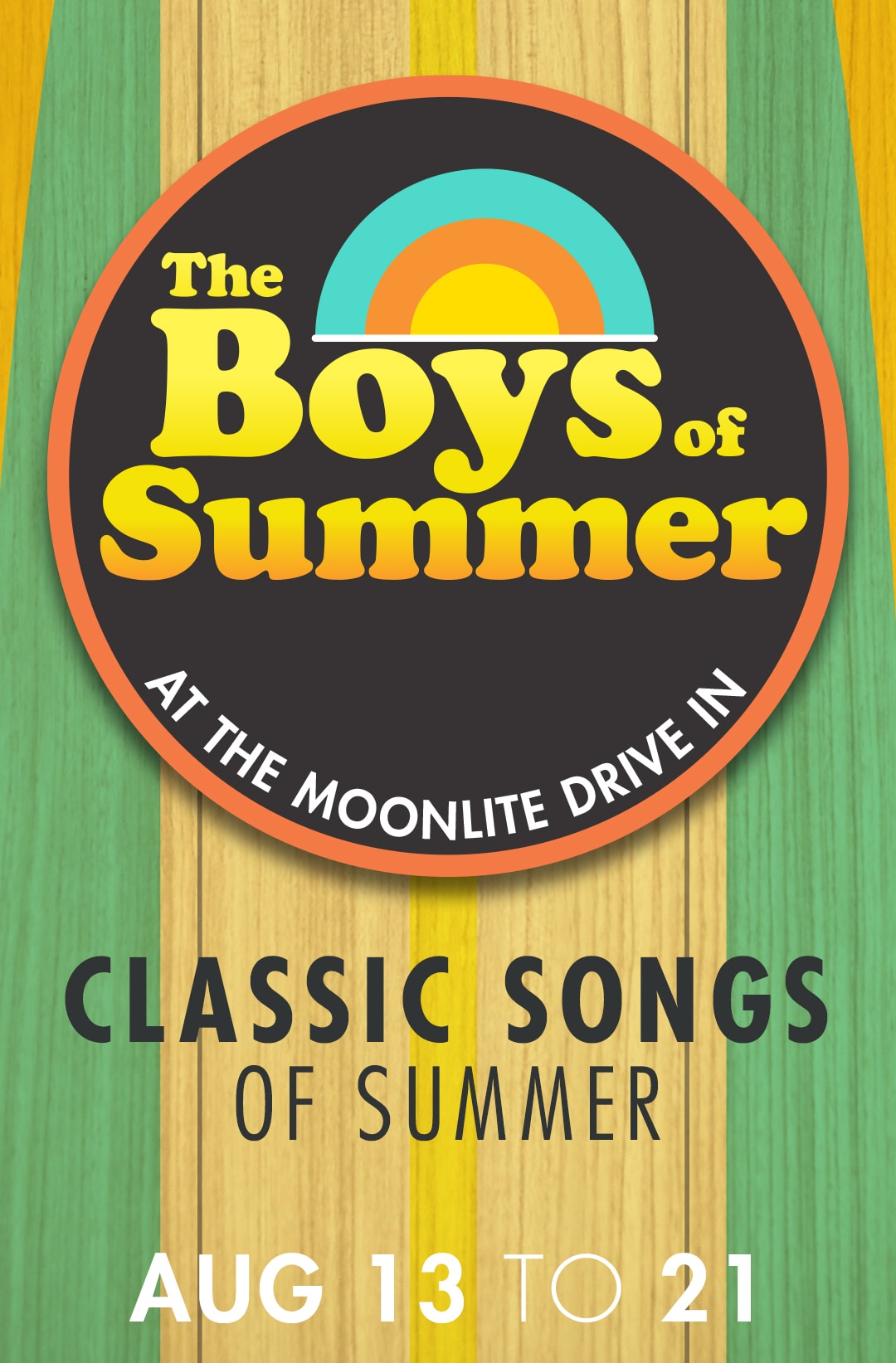 Justin Tyler Lewis
Himself
Sean Maximo Campos
Himself
Zacchaeus Kimbrell
Himself
Tyler Cramer
Himself (Swing)
Andrew Morehouse
Lighting Designer
Dishon Smith
Music Director
Elizabeth Green
Video Team
Glenn Stratakes
Video Team
Lee Alexander Martin
Costume Designer

Ticket Added!
Add another or click here to continue.
Tickets Added to Cart
Zoom In
Zoom Out
View
Hide
Select Your Seats