Login to Access Your On-Demand Shows
In Cart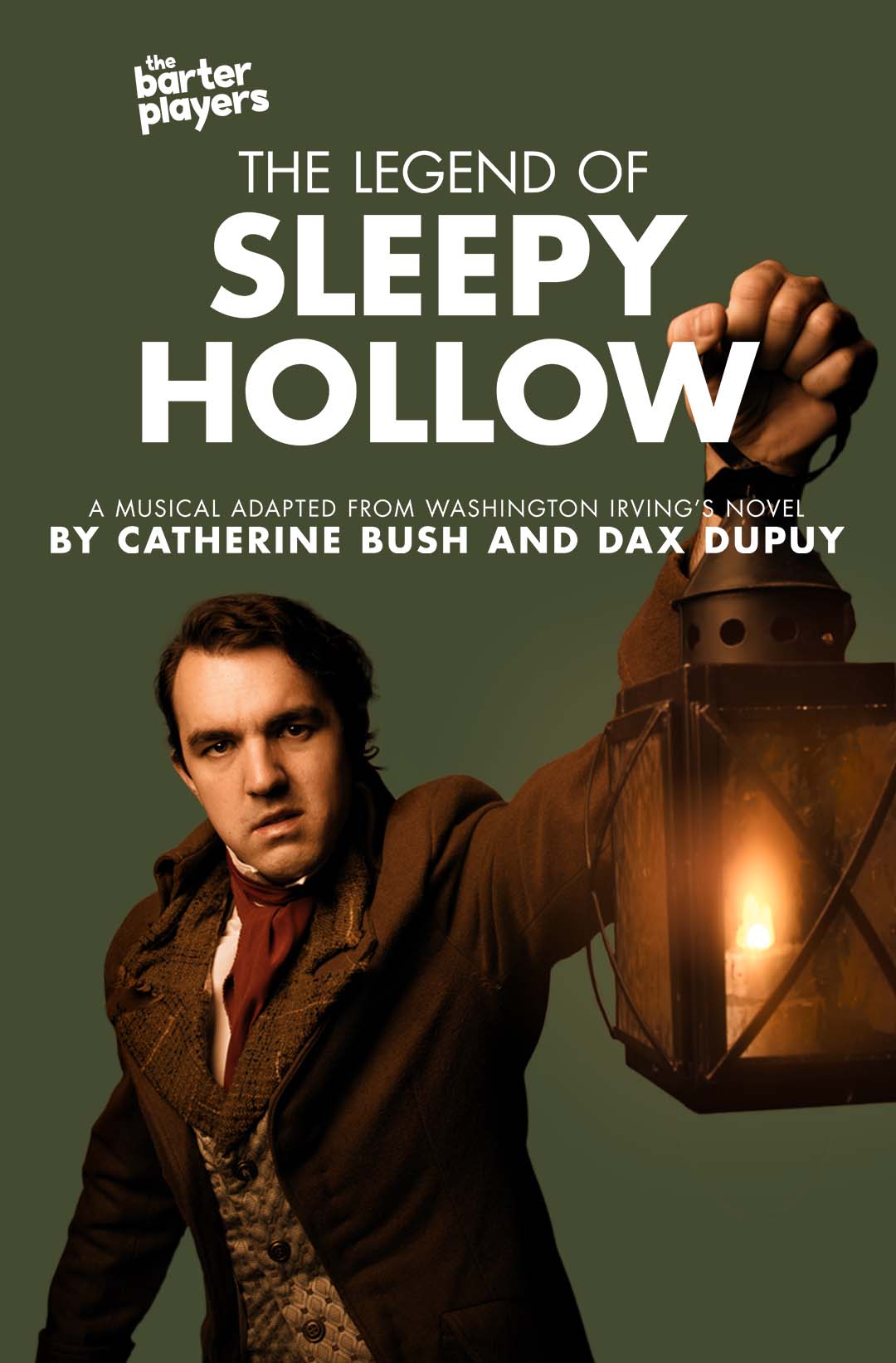 Wheelchair Accessibility These shows can accommidate several wheelchair seating locations.
Hearing Assistance allows our patrons to watch our plays without the need for audio enhancement
Venue/Stage
Content
See More
Close
The Legend of Sleepy Hollow Players On Demand
The Legend of Sleepy Hollow On Demand
A Musical Adapted from Washington Irving's Novel by Catherine Bush and Dax Dupuy
Sleepy Hollow, a village haunted by the legendary Headless Horseman, has a new schoolmaster—the somewhat hapless and extremely superstitious Ichabod Crane. When Ichabod tries to win the hand of the beautiful Katrina Van Tassel, he makes an enemy of her former suitor, the brawny Brom Bones. Brom vows revenge and, one dark and spooky night, Ichabod finds himself in for the ride of his life!
Barter Theatre is partially funded by:

Tyler Cramer
Ichabod Crane
Libby Zabit
Spirit, Mrs. Van Ripper, Maria Metternich
Joe Carleton
Spirit, Peter Ganesvoort, Baltus Van Tassel
Zora Vredeveld
Spirit, Johanna Brinkerhoff, Mrs. Van Tassel
Terrance Jackson
Spirit, Brom Bones
Zoë Velling
Spirit, Katrina Van Tassel
Sarah Van Deusen
Director
Dishon Smith
Music Director
Zora Vredeveld
Choreographer
Dax Dupuy
Tracks and Arrangements
Sydney de Briel
Costume Designer
Megan Pressley
Props Designer
Matt Green
Sound Engineer
Andrew Morehouse
Lighting Designer
Daniel Parsons
Stage Manager
Elizabeth Green
Camera Operator
Garrett Houston
Camera Operator
Jenn Watson
Camera Operator
Barrett Guyton
Artistic Director of the Barter Players
Katy Brown
Producing Artistic Director of Barter Theatre
Ticket Added!
Add another or click here to continue.
Tickets Added to Cart
Zoom In
Zoom Out
View
Hide
Select Your Seats