Login to Access Your On-Demand Shows
In Cart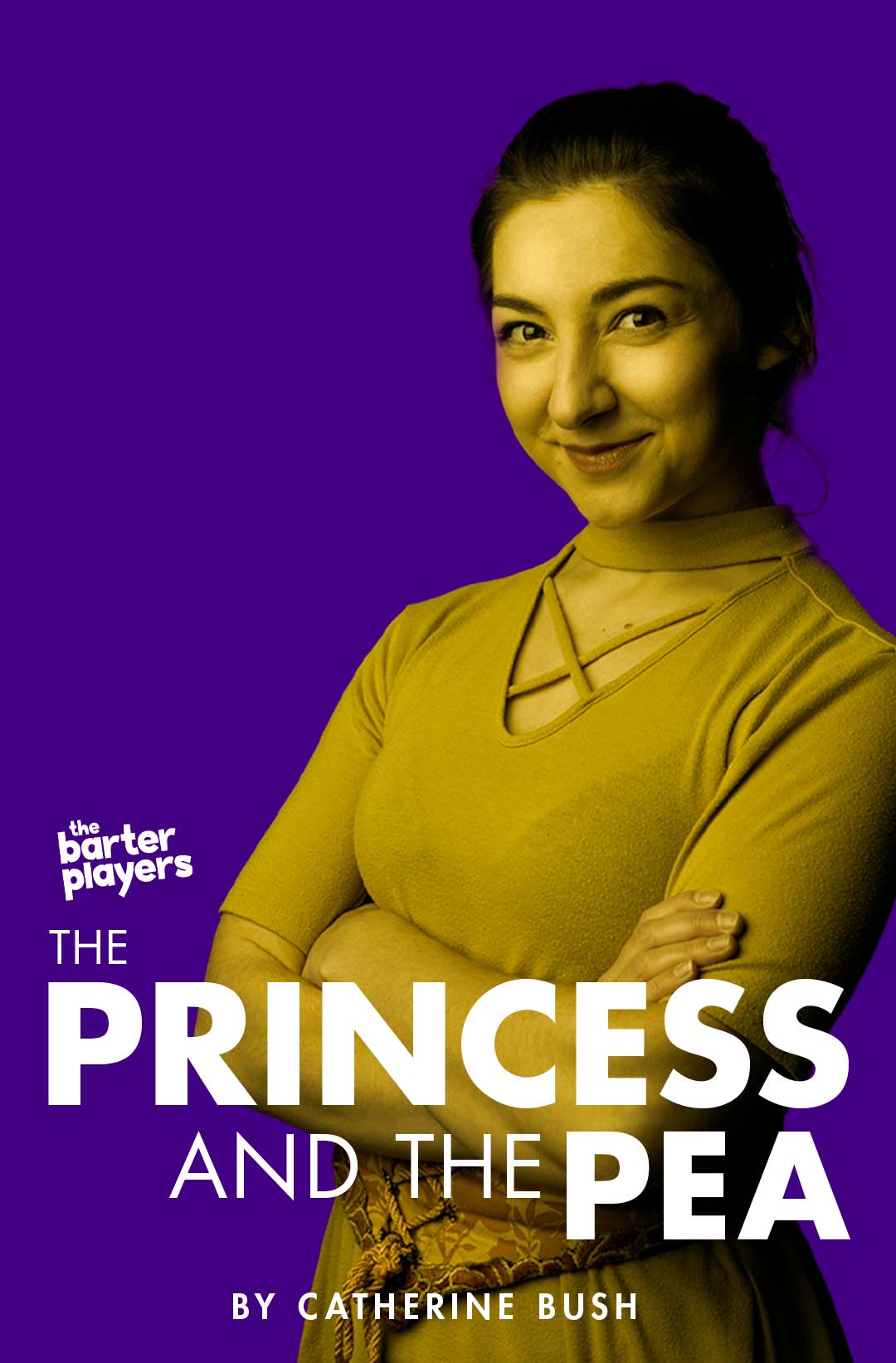 Wheelchair Accessibility These shows can accommidate several wheelchair seating locations.
Hearing Assistance allows our patrons to watch our plays without the need for audio enhancement
The Princess and the Pea Players On Demand
The Princess and the Pea on Demand
Adapted by Catherine Bush from the story by Hans Christian Andersen
The Queen wants her son, Prince Harold, to marry, but Harold has yet to find a princess whom he can love. Then the beautiful maiden Marigold appears at the castle door, and Harold realizes he has met his match. But can Marigold pass the Queen's test and detect the pea placed under her mattress? Will she be able to prove to the world that she is truly a princess?
Tyler Cramer
Prince Harold
Sarah Van Deusen
Mother Hubbard / Queen Margaret
Sam McCalla
Gerry / El Gigantico
Shaan Sharma
Ned Kelly / Ellington / Baldric
Garrett T. Houston
Billy / Baker
Megan Pressley
Props Designer
Sydney de Briel
Costume Designer
Andrew Morehouse
Lighting Designer
Matt Green
Sound Designer 1
Barrett Guyton
Sound Designer 2
Justin Tyler Lewis
Fight Choreographer
Libby Zabit
Fight Captain
Daniel Parsons
Stage Manager
Elizabeth Green
Camera Operator 1
Terrance Jackson
Camera Operator 2
Jenn Watson
Camera Operator 3
Katy Brown
Producing Artistic Director of Barter Theatre
Barrett Guyton
Artistic Director of the Barter Players
Ticket Added!
Add another or click here to continue.
Tickets Added to Cart
Zoom In
Zoom Out
View
Hide
Select Your Seats