In Cart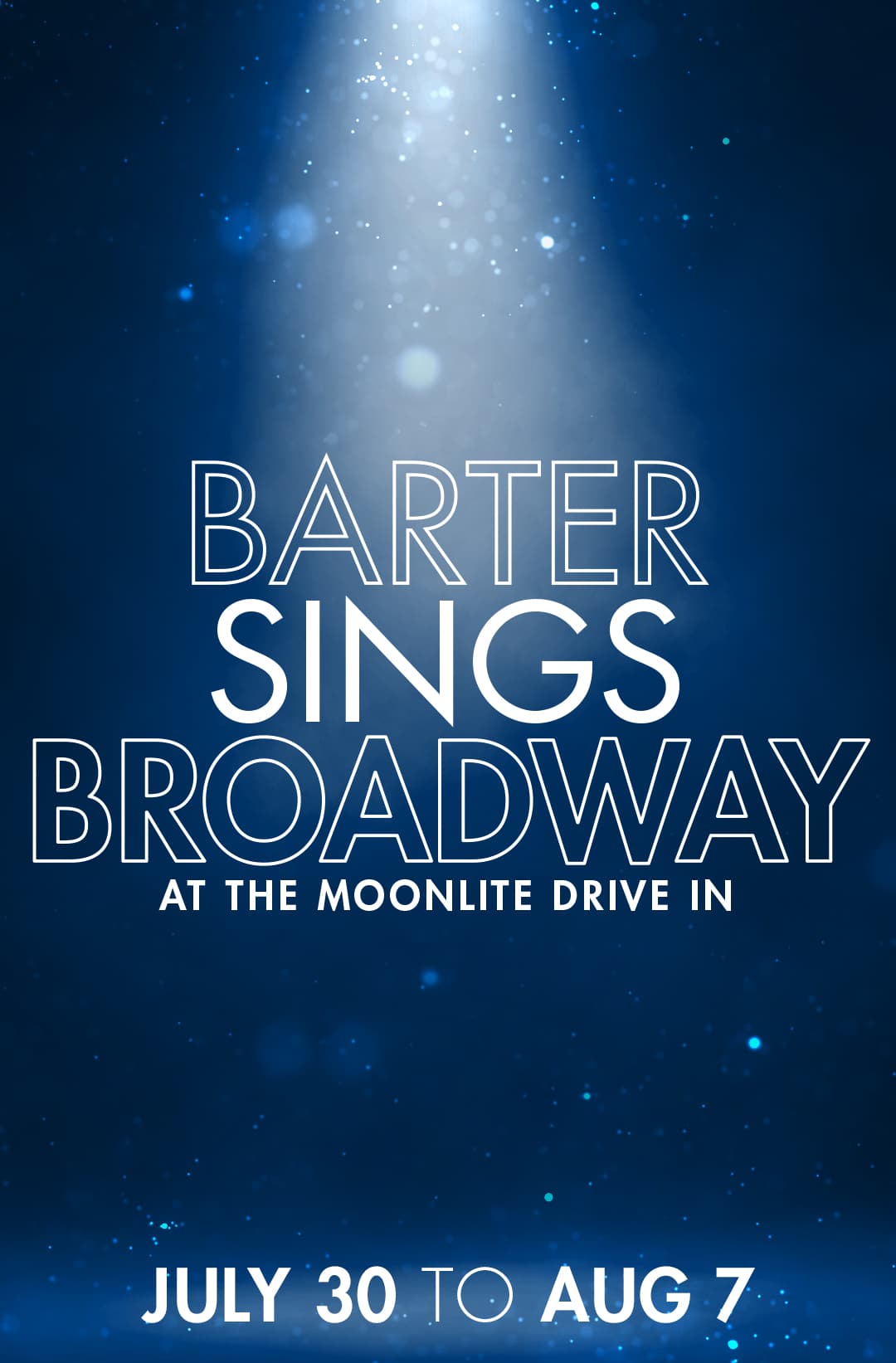 Wheelchair Accessibility These shows can accommidate several wheelchair seating locations.
Hearing Assistance allows our patrons to watch our plays without the need for audio enhancement
Moonlite Theatre
Venue/Stage
Family Friendly
Recommended
Barter Sings Broadway at the Moonlite
Join Barter favorites as they sing their favorite hits from some of the best Broadway musicals of all time. Featuring songs from classics like Grease, The King and I, The Phantom of the Opera, Cats, and Guys & Dolls, as well as modern classics like Wicked and Frozen, Barter Sings Broadway will be a celebration on the Moonlite Drive-In Stage.
Andrew Morehouse
Lighting Design
Daniel Parsons
Stage Manager
Derek Smith
Set/Projections
Dishon Smith
Music Director/Pianist
Elizabeth Green
Video Team
Emma-Rae Carson
Production Assistant
Glenn Stratakes
Video Team
Matt Green
Sound Engineering/Design
Sydney de Briel
Video Team
Select Your Seats / Spots
Tickets Added to Cart
Success!
Complete your selection in the Cart.