SPRING
SUBSCRIBER BOOKING OPENS DEC 11TH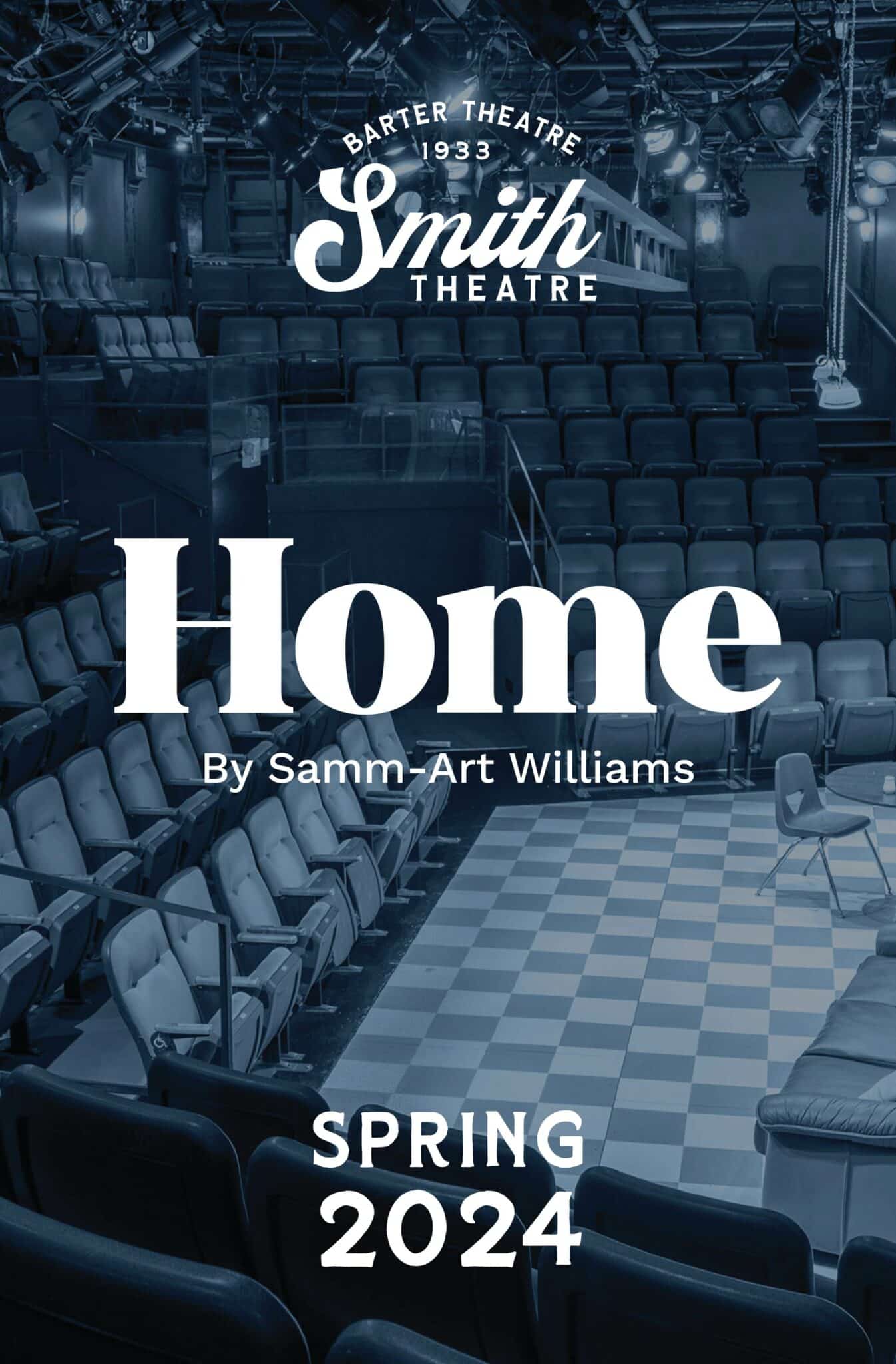 HOME
Written by Samm-Art Williams
Barter's Smith Theatre
Cephus Miles is a hardworking North Carolina farmer who has the whole world in his callused hands—until his love Pattie Mae goes off to college and marries another man. Hurt and confused, Cephus leaves his country life and answers the siren call of the city, a journey that leads him to discover his true home. Originally staged by the Negro Ensemble Company, this melodic coming-of-age story gives voice to the unbreakable spirit of every American who has searched for a place to belong.
This production is a part of Barter's Black Stories Black Voices initiative.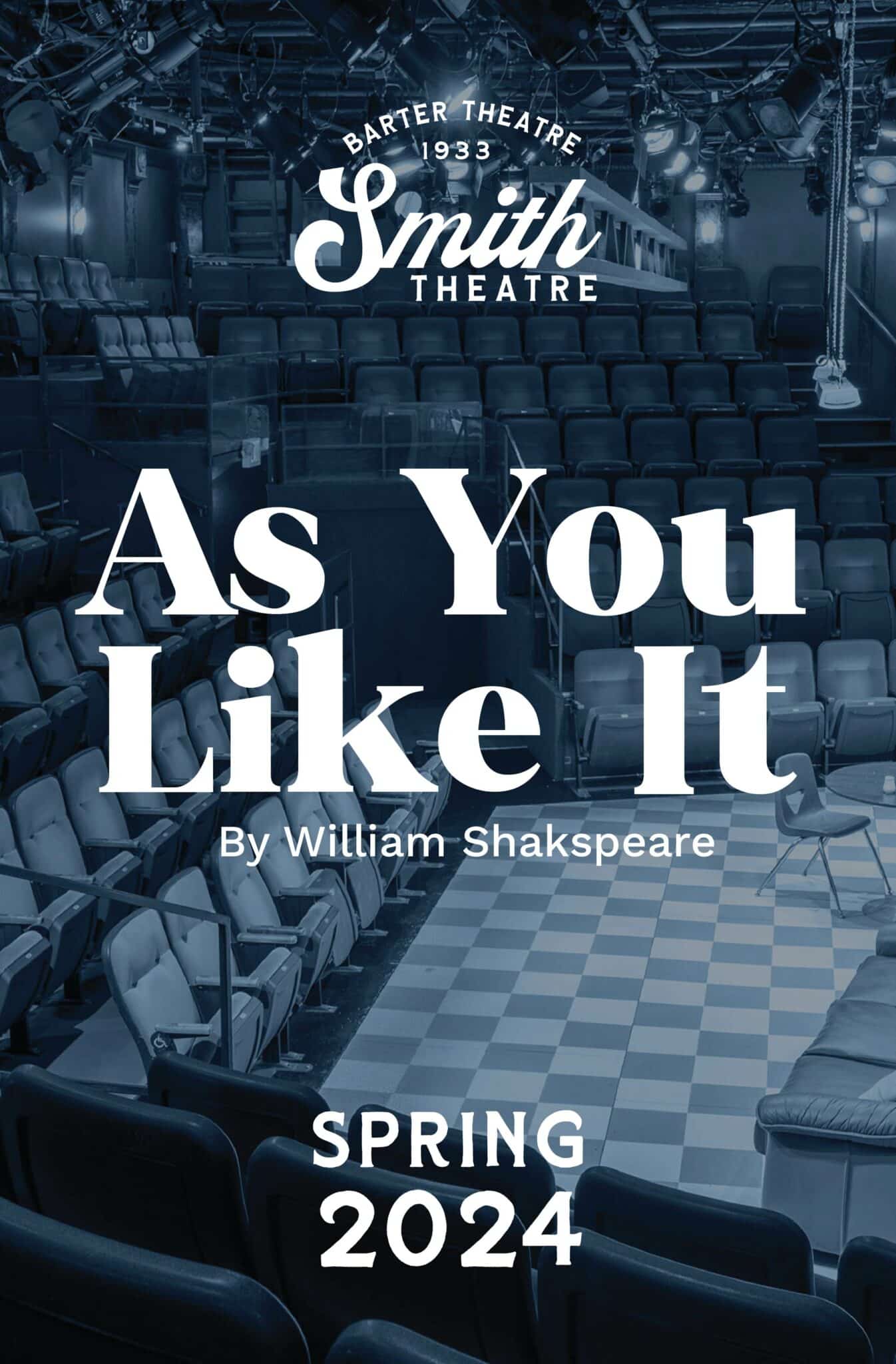 AS YOU LIKE IT
Written by William Shakespeare
Barter's Smith Theatre
As You Like It is one of Shakespeare's most famous comedies, where all of the rules of conventional courtship are broken in an epic tale of love and disguise. Venture into the Forest of Arden with cousins Rosalind and Celia for a journey of self-discovery and zany mischief, where all the world's a stage – and anything can happen!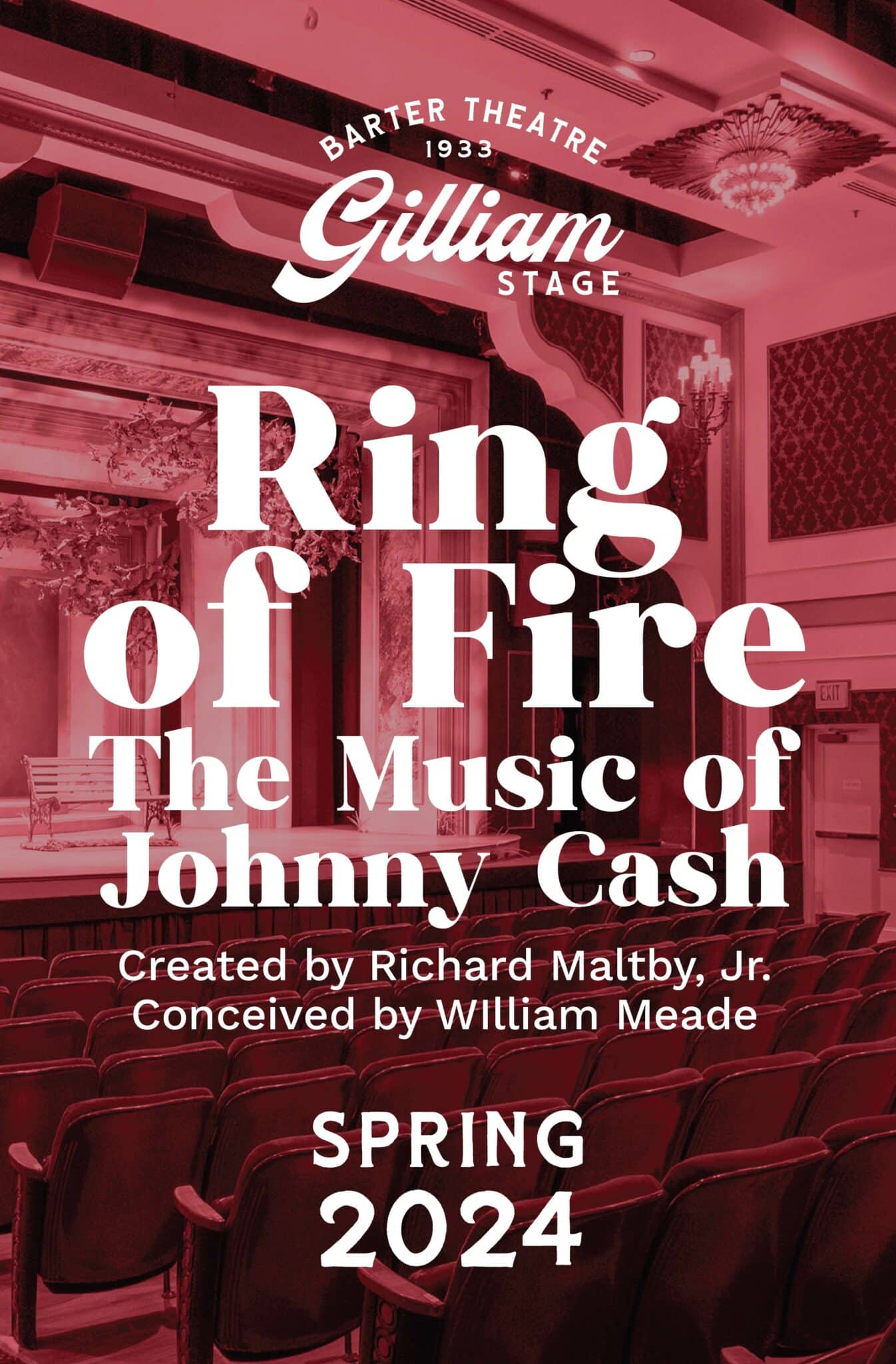 RING OF FIRE: THE MUSIC OF JOHNNY CASH
Created by Richard Maltby, Jr. and Conceived by William Meade
Gilliam Stage
Join us as we celebrate the opening of our newly-renovated Gilliam Stage with a fiery musical about the Man in Black himself – Johnny Cash! Ring of Fire: The Music of Johnny Cash follows the full story of Cash's life: his early days in the cotton fields of Arkansas, the launch of his musical career in Memphis, his marriage to his beloved June Carter, and all of the soul-stirring music he created along the way. Listen to unforgettable renditions of famous songs such as "I Walk the Line," "Folsom Prison Blues," "I've Been Everywhere" and more, delivered by actor-musicians in a toe-tapping, soul-stirring musical biography you don't want to miss.
SUMMER
SUBSCRIBER BOOKING OPENS DEC 11TH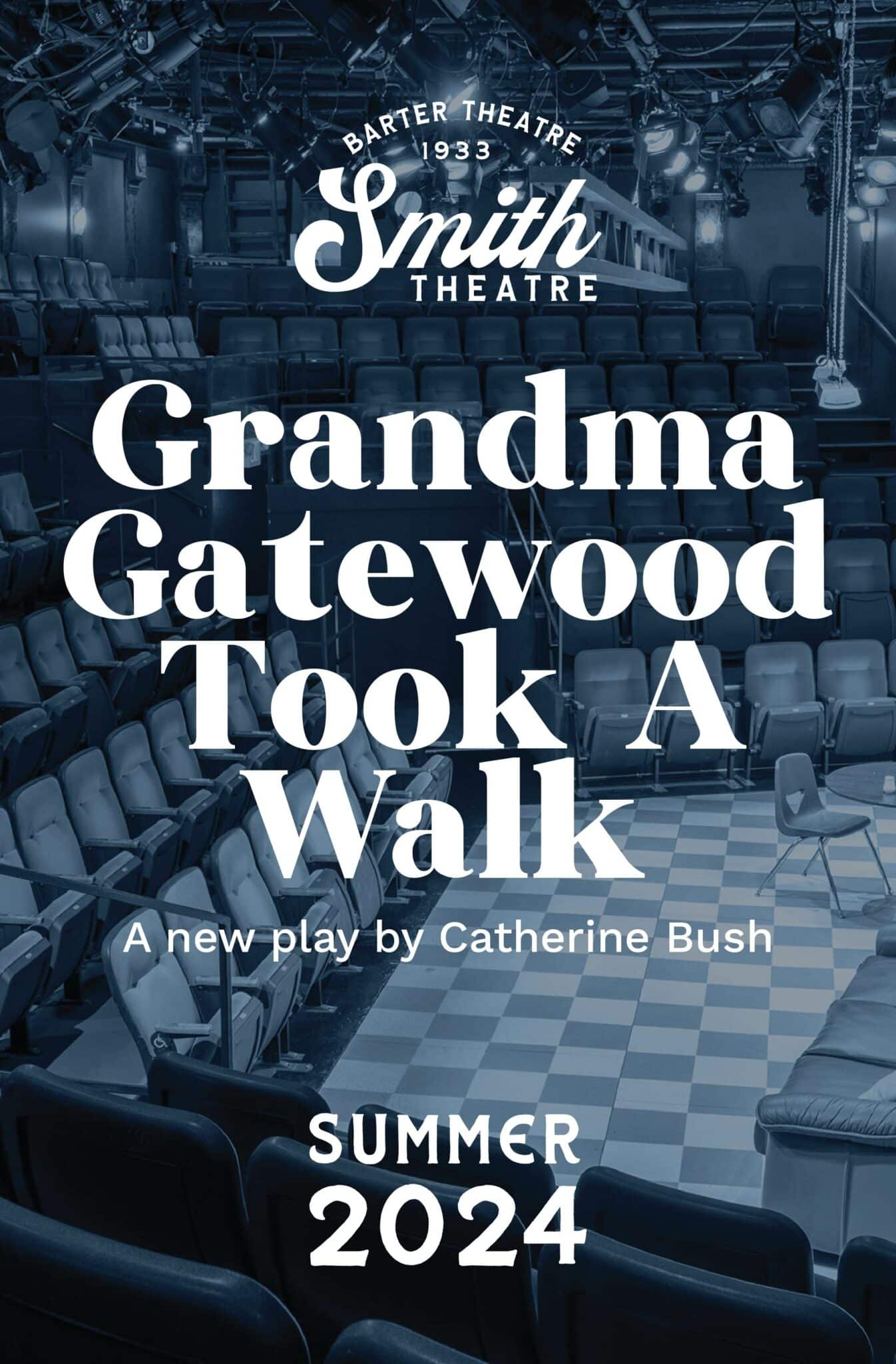 GRANDMA GATEWOOD TOOK A WALK
Written by Catherine Bush
Barter's Smith Theatre
"I said I'd do it, and I've done it." One fine spring day, Emma Gatewood, a 67-year-old mother and grandmother, told her children she was "going for a walk." She failed to mention that her walk would be over 2,000 miles and take her through 14 states, making her the first woman to solo through-hike the newly formed Appalachian Trail! Grandma Gatewood Took A Walk is a wildly theatrical adventure following Emma and all who played a part in her incredible journey.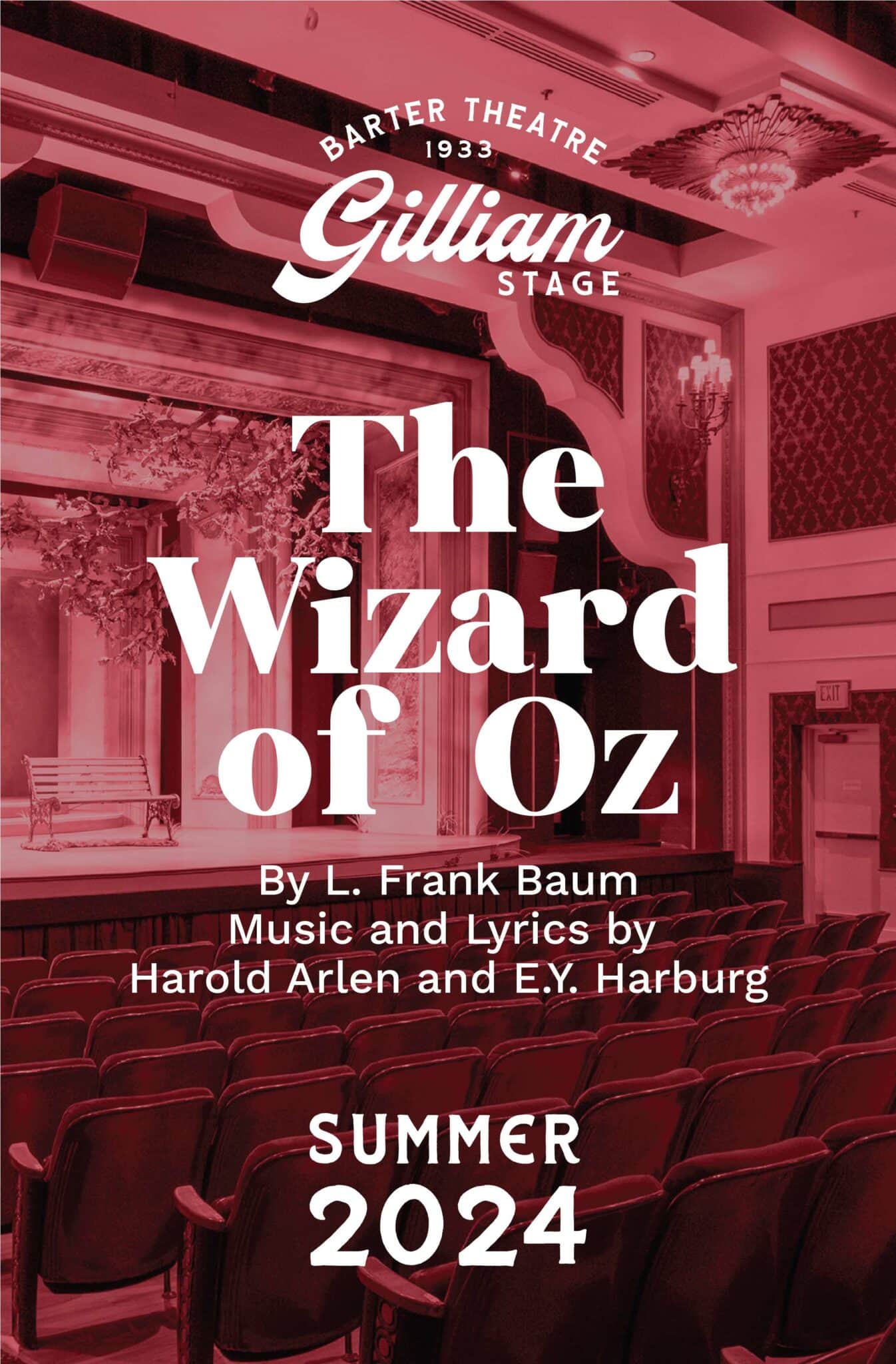 THE WIZARD OF OZ
Written by L. Frank Baum Music and Lyrics by Harold Arlen and E.Y. Harburg
Gilliam Stage
Follow the yellow brick road for a timeless story beloved by millions, brought to life with a fresh new design that will take your breath away. Go on a marvelous adventure with Dorothy and Toto as they search for a way home to Kansas, and end up saving the citizens of Oz from the Wicked Witch of the West all while making some amazing friends along the way. There's no place like Barter to see America's favorite musical, The Wizard of Oz!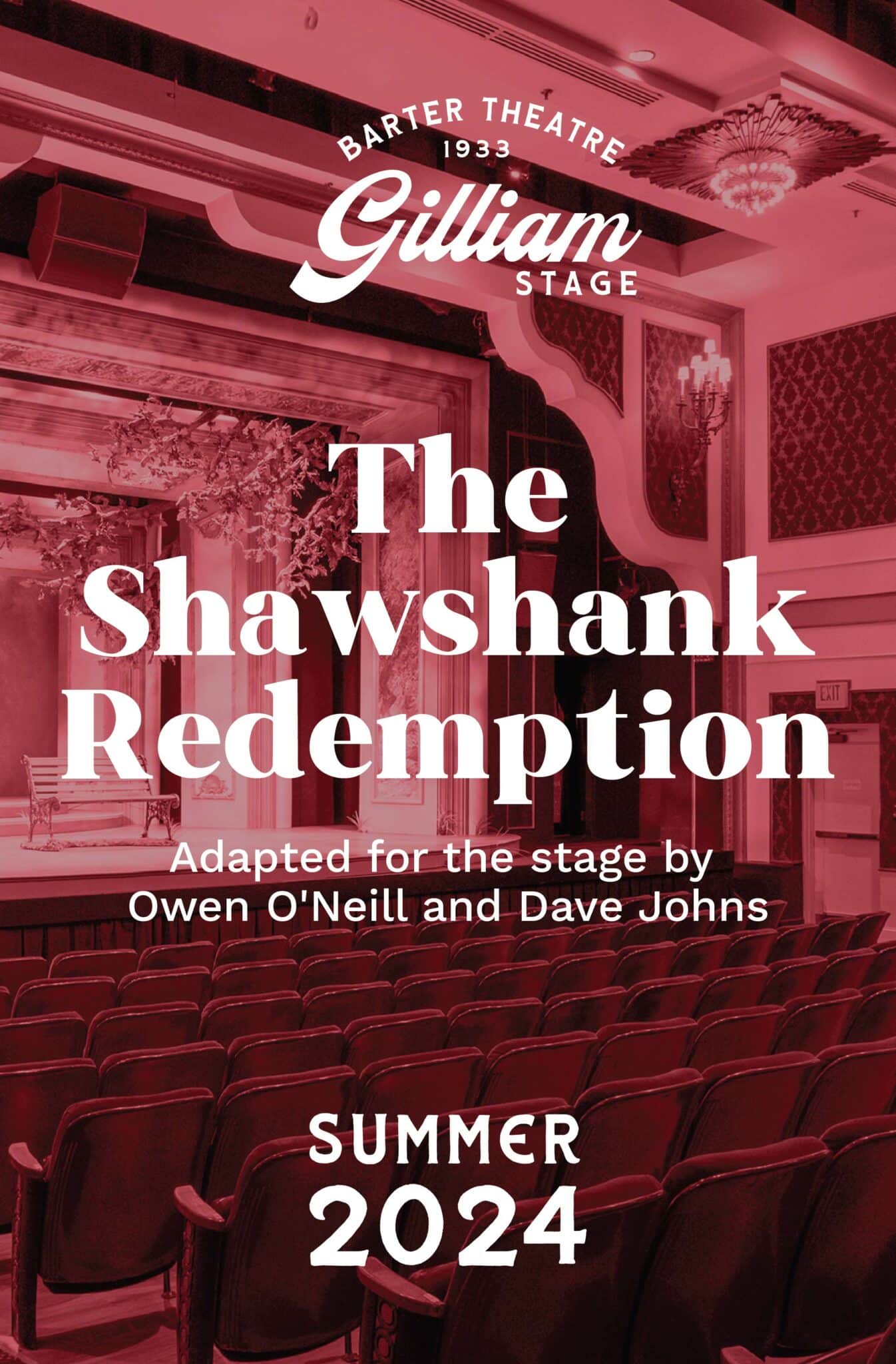 THE SHAWSHANK REDEMPTION
Adapted for the stage by Owen O'Neill & Dave Johns from the novella by Stephen King
Gilliam Stage
When Andy Dufresne is convicted of murder and sentenced to life in Shawshank prison, he must use his wits and newly forged friendships to keep himself and his hope alive. But will he be able to survive the corruption and danger he faces within this notorious prison's walls? Based on the novella by Stephen King and popularized by the highly acclaimed movie, The Shawshank Redemption is a story of resilience and a theatrical experience like no other.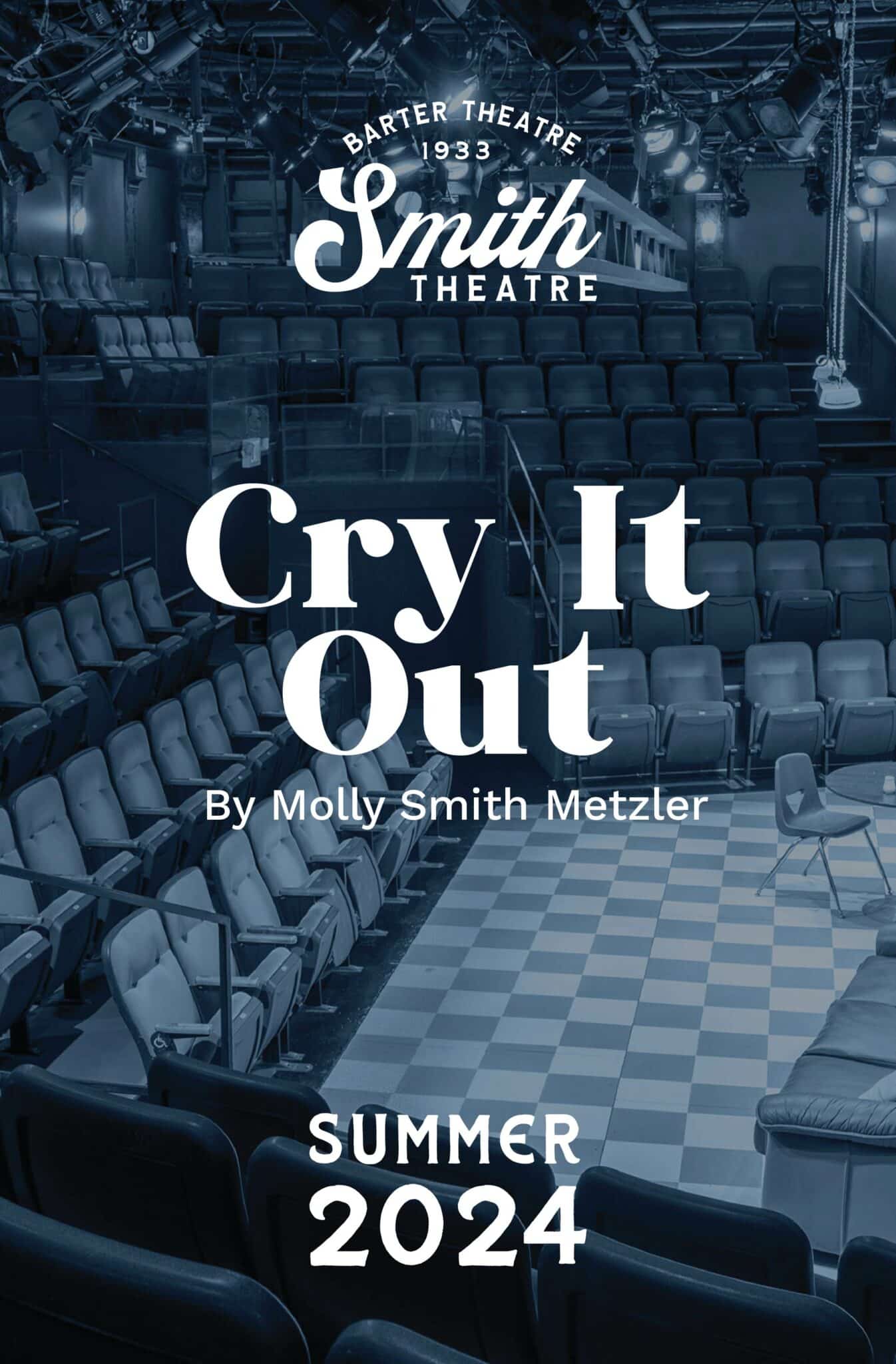 CRY IT OUT
Written by Molly Smith Metzler
Barter's Smith Theatre
Four months ago, Jessie was a corporate lawyer with a glamorous Manhattan life. Today she finds herself in a sleepy Long Island suburb, wearing dirty yoga pants, covered in breast milk, and trying to comfort a screaming newborn while befriending other new moms in her neighborhood. Cry It Out takes a comedic and honest look at the absurdities of being home with a baby, the power of female friendship, the dilemma of going back to work, and the effect class has on parenthood in America. "It's the smartest look at what it really means to be a woman you'll ever see onstage."
FALL
SUBSCRIBER BOOKING OPENS DEC 11TH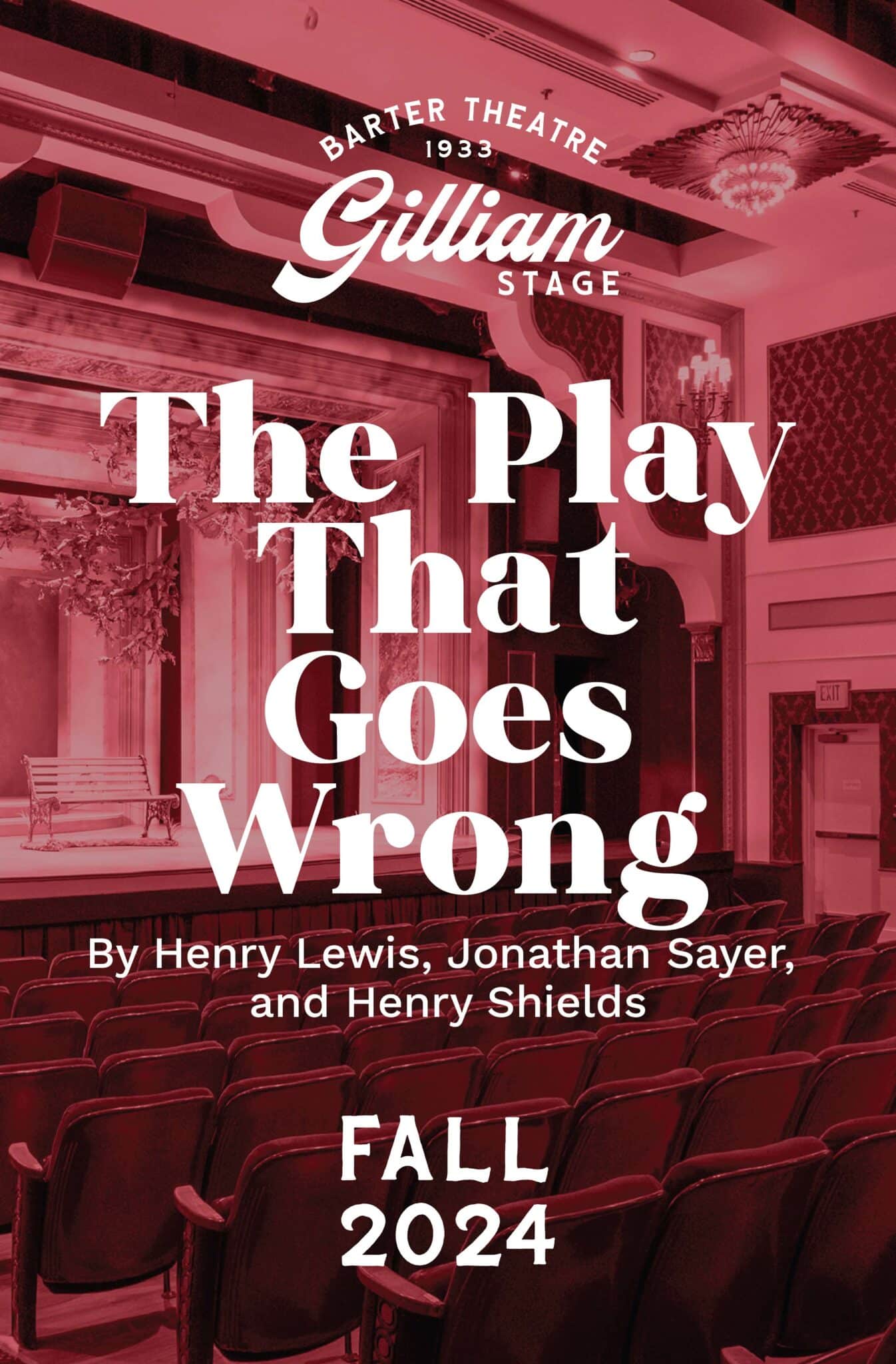 THE PLAY THAT GOES WRONG
Written by Henry Lewis, Jonathan Sayer, and Henry Shields
Gilliam Stage
The Play That Goes Wrong is an ill-fated play-within-a-play, set on the opening night of the Cornley Drama Society's newest production, The Murder at Haversham Manor. Throughout the night things go from bad to utterly disastrous as their leading lady is knocked unconscious, their corpse can't play dead, and their actors trip over everything – including their own lines! Nevertheless, the accident-prone thespians battle against all odds to make it through to their final curtain call, with hilarious consequences. Come see why this show is called "the funniest play Broadway has ever seen."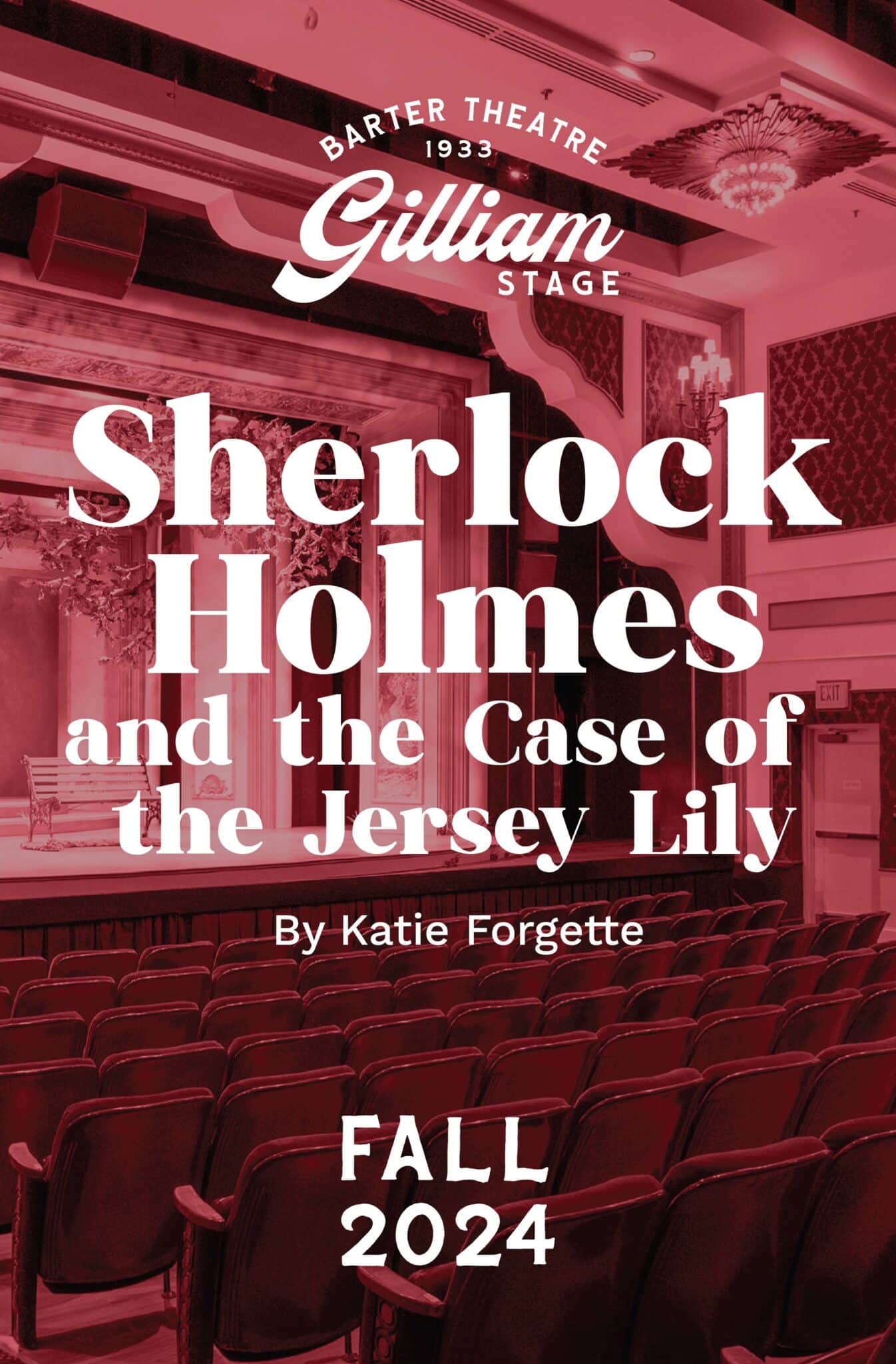 SHERLOCK HOLMES AND THE CASE OF THE JERSEY LILY
Written by Katie Forgette
Gilliam Stage
Famous playwright Oscar Wilde and actress Lillie Langtry (a.k.a. the Jersey Lily) have come to Baker Street seeking help from world famous detective Sherlock Holmes, but when Langtry presents him with what seems like an open and shut case, Sherlock quickly deduces that a much more sinister game is afoot! In a fast-paced ride full of surprises and disguises, Holmes and Watson will do whatever it takes to help their friend and country, even if that means facing down their greatest foe yet.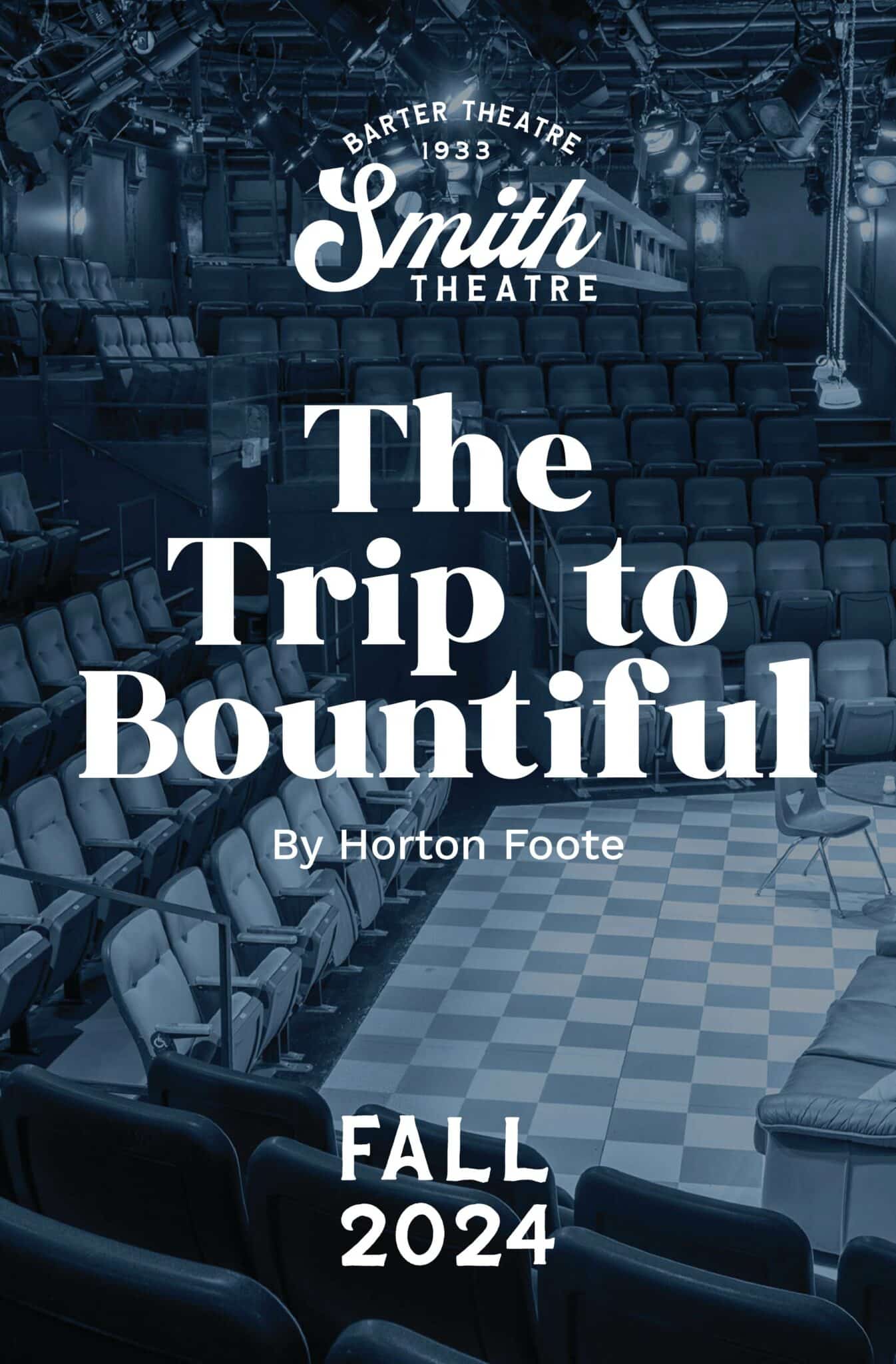 THE TRIP TO BOUNTIFUL
Written by Horton Foote
Barter's Smith Theatre
In The Trip to Bountiful, elderly Carrie Watts dreams of escaping her cramped apartment in Houston and returning to simpler times in her beloved hometown of Bountiful, Texas. When at last her opportunity to slip away arrives, she sets out alone on a risky journey with her family in hot pursuit behind her. Throughout her trip she encounters unexpected instances of kindness and compassion, and makes a remarkable discovery about the true meaning of home along the way.
HOLIDAY
SUBSCRIBER BOOKING OPENS DEC 11TH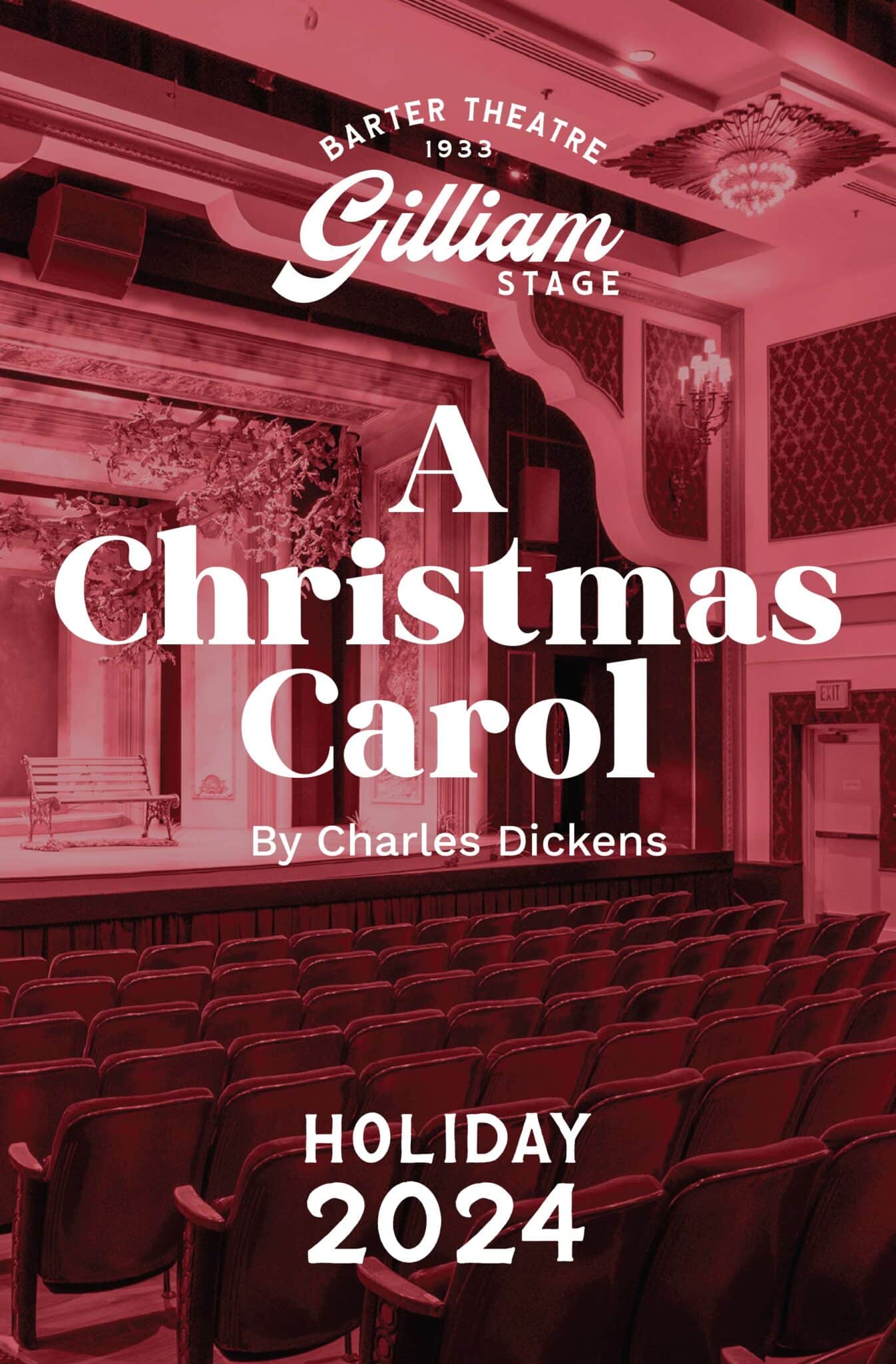 A CHRISTMAS CAROL
Written by Charles Dickens
Gilliam Stage
Ebenezer Scrooge hates everything and everybody, but he hates Christmas most of all. Then one Christmas Eve he is haunted by the ghost of his former business partner, Jacob Marley, who warns Scrooge that a horrible fate awaits him unless he changes his miserable ways. Thus begins an adventure like no other, as Scrooge, with the help of the Ghosts of Christmas Past, Present, and Yet-to-Come, learns to open his heart to all those around him. This new adaptation of the classic story will leave you glowing with the joy of the season.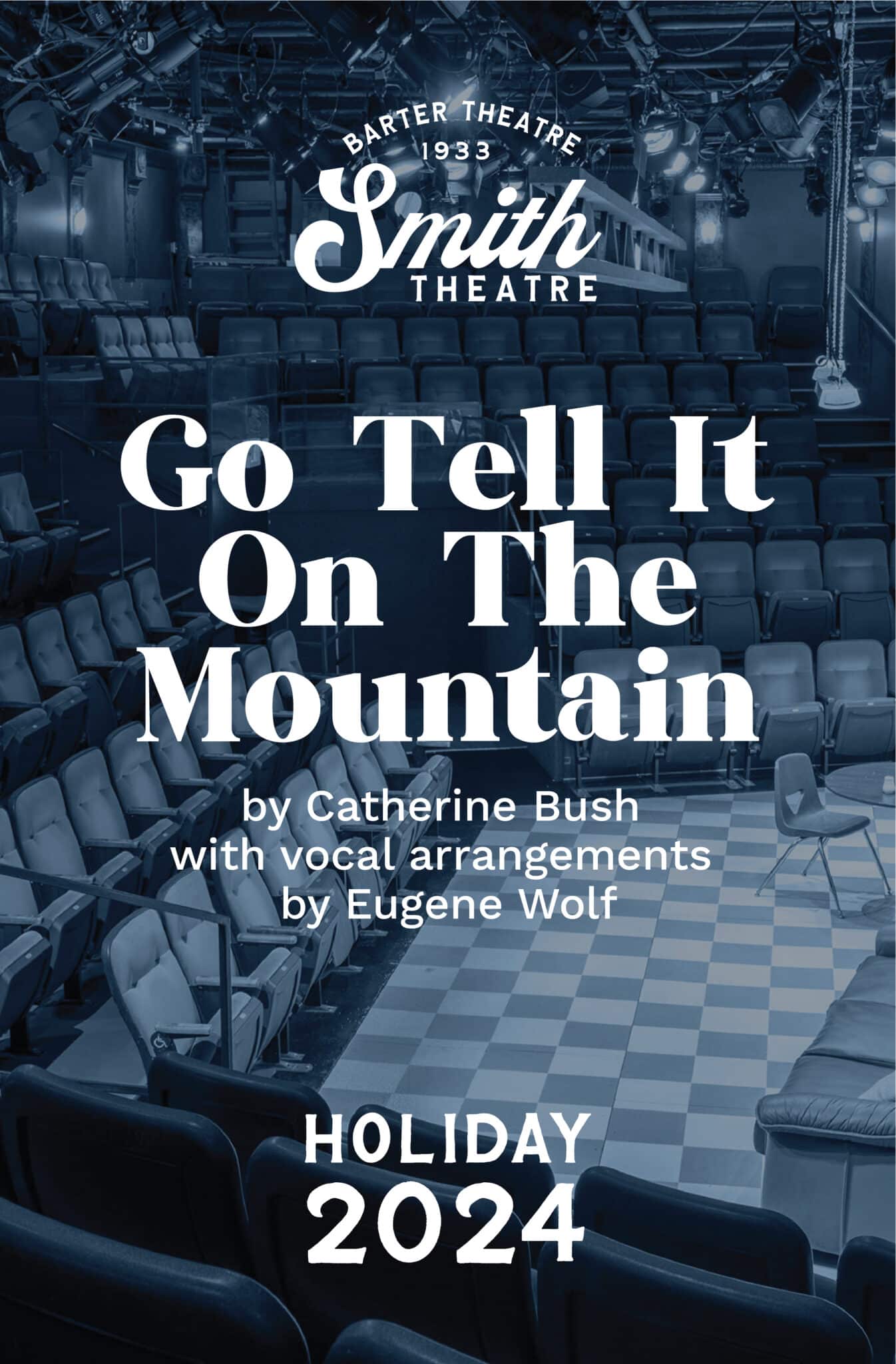 GO TELL IT ON THE MOUNTAIN
Written by Catherine Bush with vocal arrangements by Eugene Wolf
Barter's Smith Theatre
This new play with music gives witness to the lives of ordinary Appalachians as they celebrate "the most wonderful time of the year." From the young girl in Tennessee obsessed with being a ballerina in The Nutcracker to the Kentucky father whose sons are fighting on opposite sides of the Civil War, these people and songs remind us what Christmas in the mountains is really all about. Come join us for a holiday memory you'll never forget.