Spring
Subscriber Reservations January 3rd | Single Tickets January 17th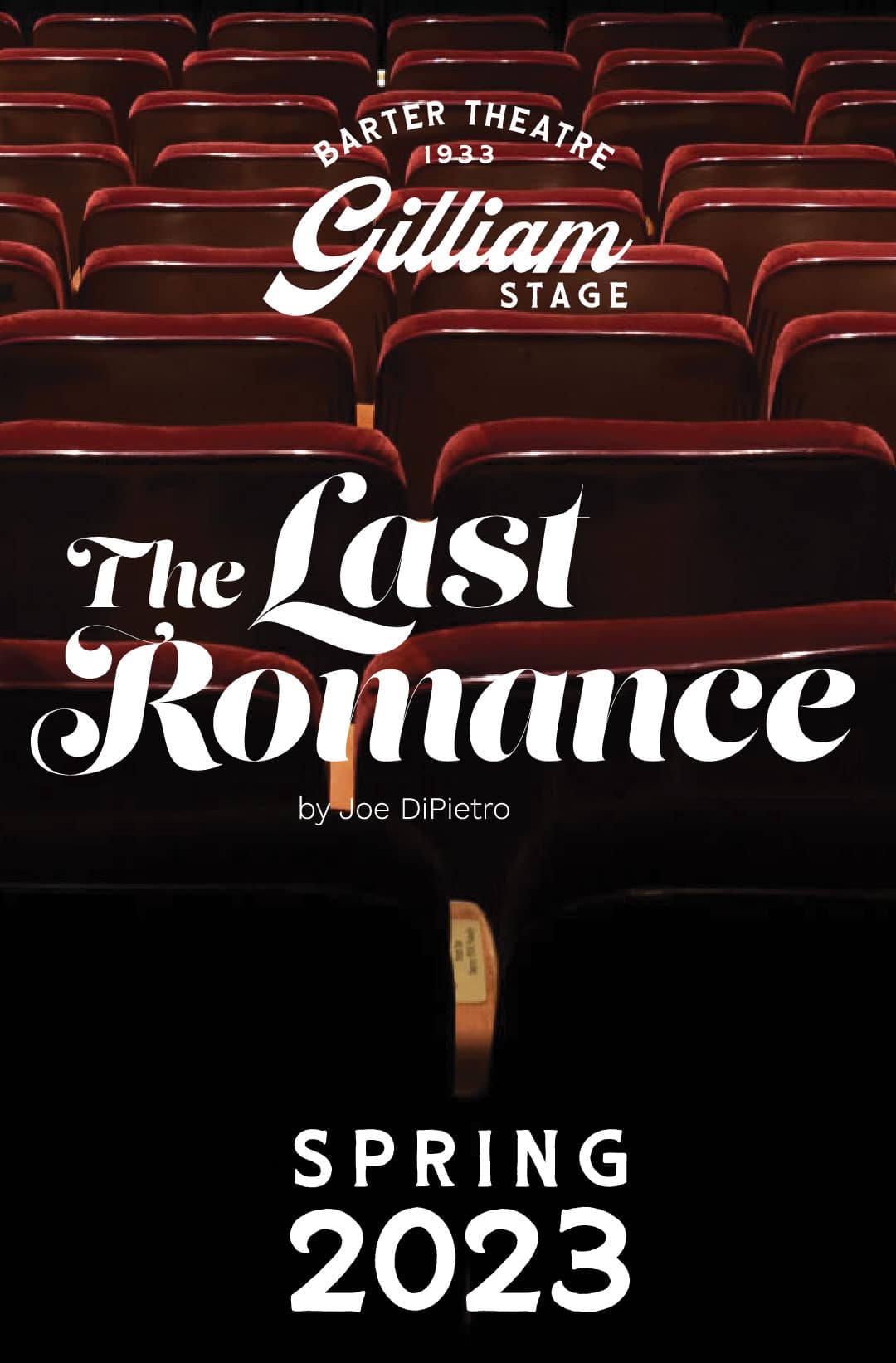 The Last Romance
Gilliam Stage
On an ordinary day in a routine life, 80 year-old widower Ralph decides to take a different path on his daily walk, and discovers the beautiful-yet-distant Carol on a bench at a dog park. Relying on his boyish charm and a fictional dog named Rex, Ralph begins to woo Carol, thus embarking on a hilarious and heartwarming journey that proves it's never too late for romance. 
Written by Joe DiPietro
"The Last Romance" Preview | 2023 Season Announcement Event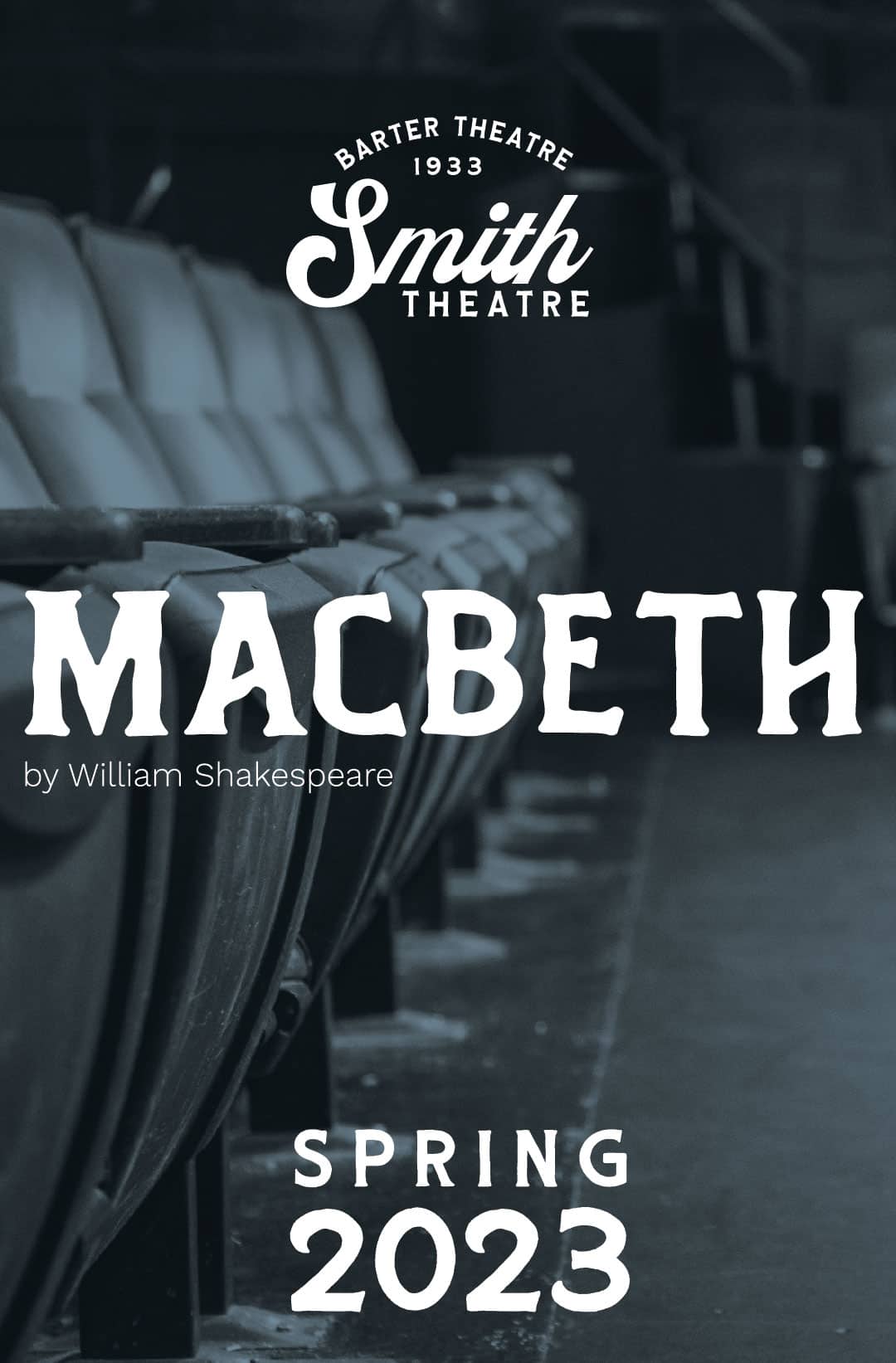 Macbeth
Barter's Smith Theatre
"Something wicked this way comes…" Returning home from battle, the victorious Macbeth meets three witches on the heath. Driven by their disturbing prophecies, he sets out on an ambitious path to take the crown – a plan that leads to murder and madness. Don't miss this action-filled adaptation specifically tailored for Barter's Smith Theatre. 
Written by William Shakespeare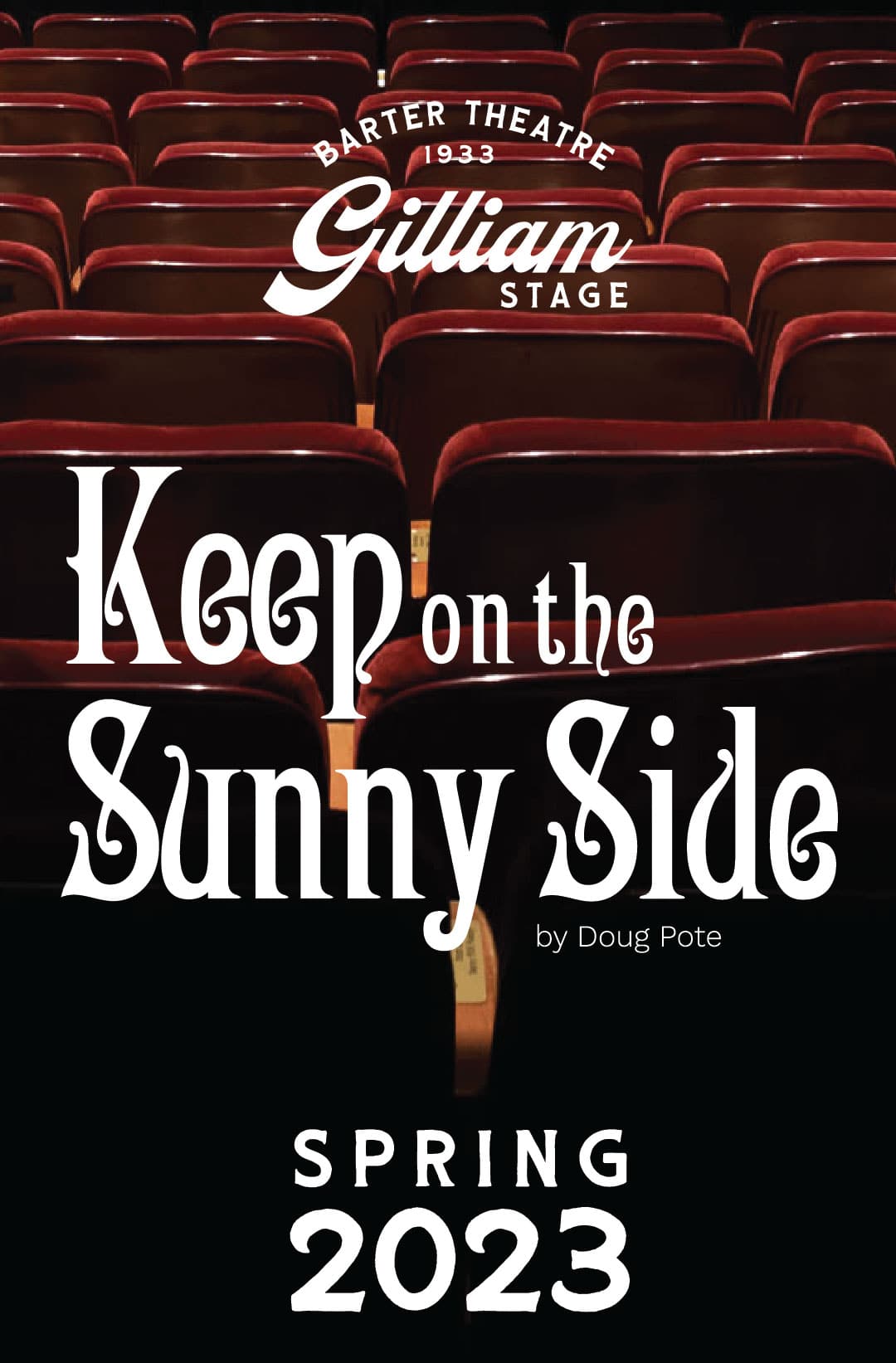 Keep On the Sunnyside
Gilliam Stage
Come celebrate the original musical tale of America's First Family of Country Music. When A.P. Carter convinces his wife Sara and his sister-in-law Maybelle to record with him at the Bristol Sessions, he has no idea he is about to change his life – and the world – forever. You'll tap your toes to Carter Family favorites like Bury Me Under the Weeping Willow, Keep On the Sunnyside, Wildwood Flower, and Will the Circle Be Unbroken.
Written by Doug Pote
"Keep on the Sunnyside" Preview | 2023 Season Announcement Event
Summer
Subscriber Reservations January 3rd | Single Tickets January 17th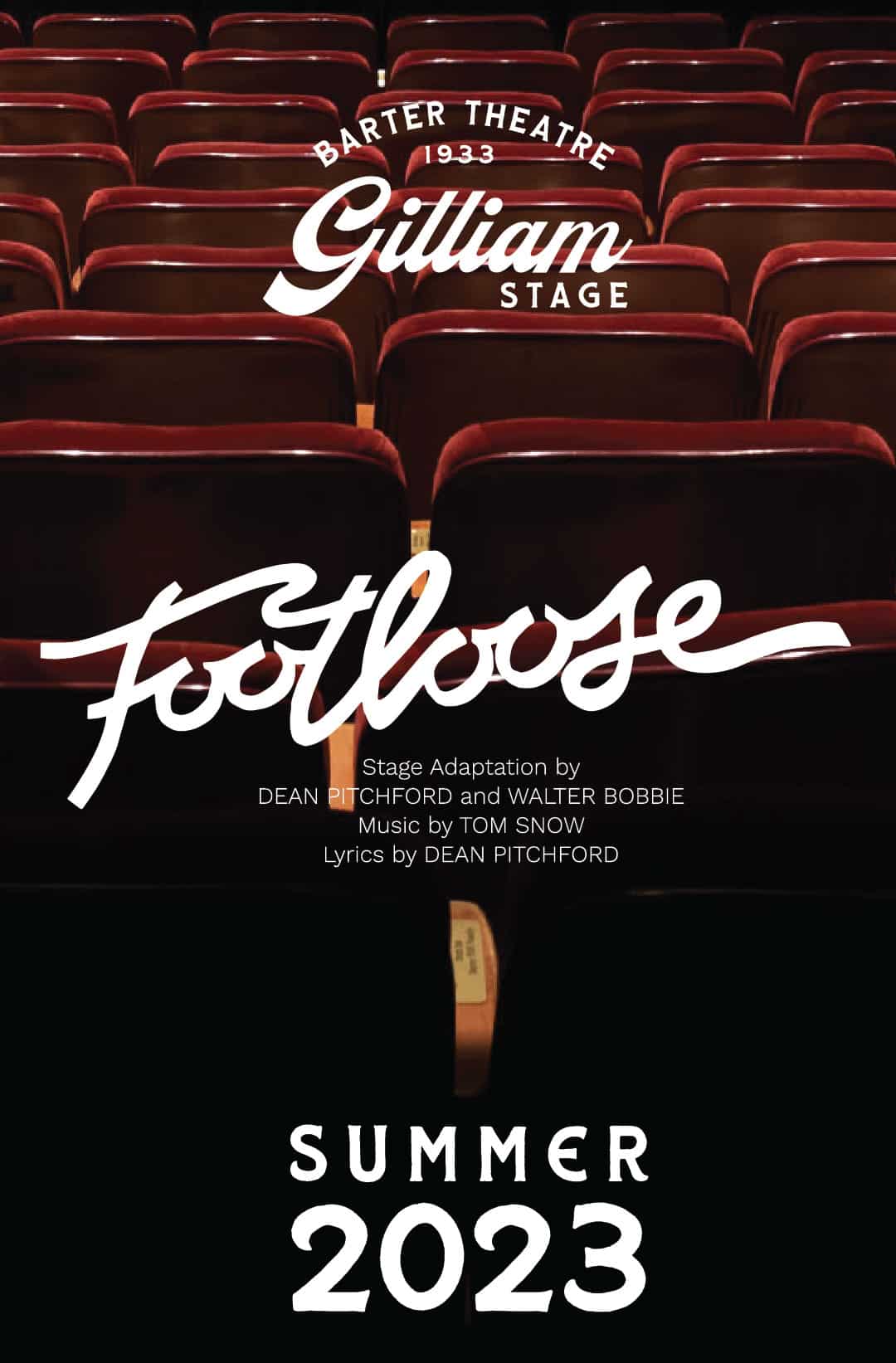 Join us for the high-energy musical based on the 80's movie. When Ren and his mother leave Chicago and move to the rural community of Bomont, Ren finds himself at odds with most everyone, including the powerful Reverend Moore. As a result of a recent tragedy, Moore has convinced the town fathers to outlaw dancing. With the help of Ariel (Moore's daughter) and Willard (his new friend), Ren convinces the Reverend to let teenagers dance again, and in the process, helps to heal the whole town.
Stage Adaptation by Dean Pitchford and Walter Bobbie
Music by Tom Snow and Lyrics by Dean Pitchford
"Footloose" Preview | 2023 Season Announcement Event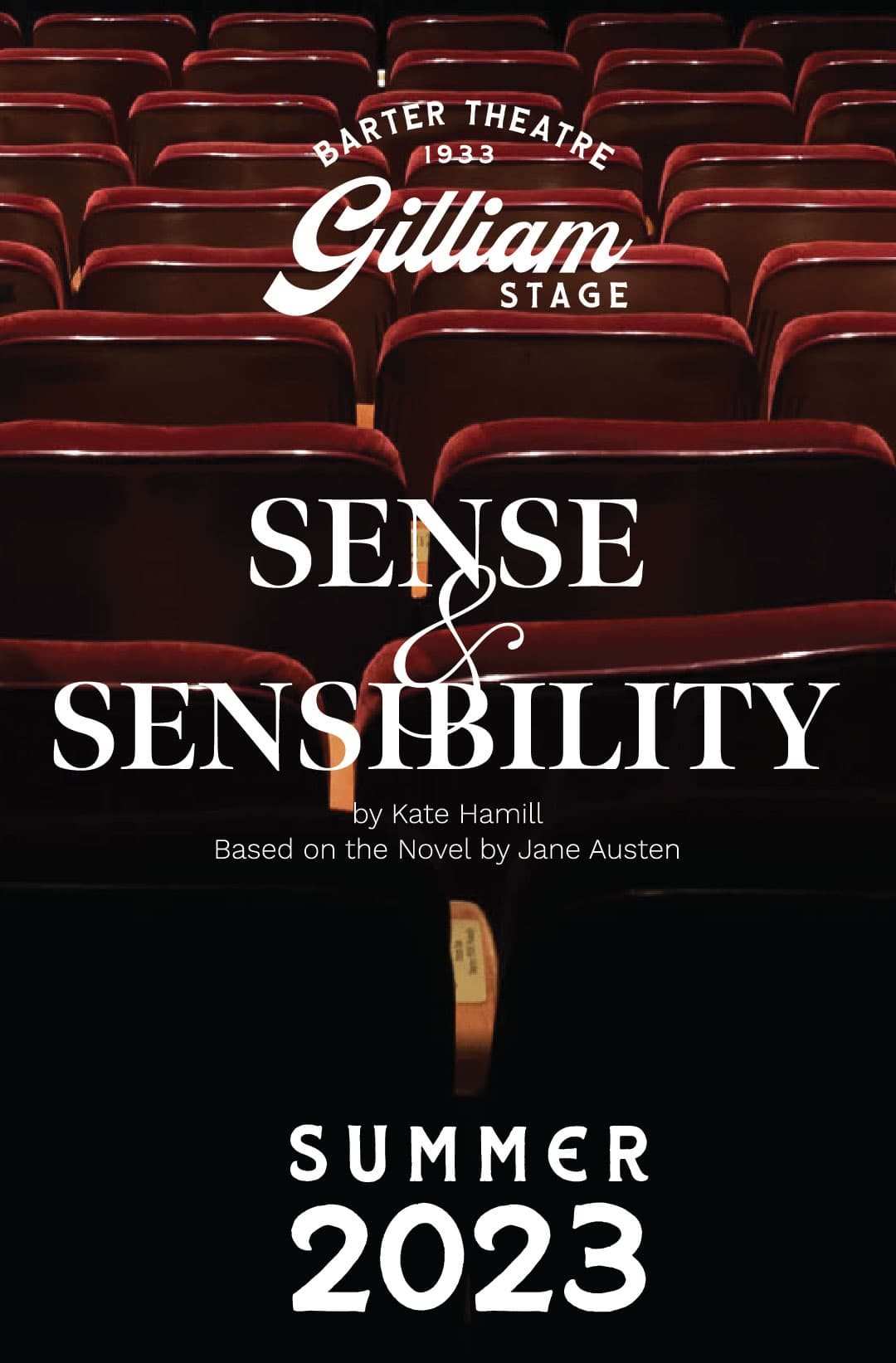 Sense and Sensibility
Gilliam Stage
Playwright Kate Hamill gives us a fresh, comic take on this beloved novel. This wildly theatrical adaptation follows two radically different sisters—sensible Elinor and emotional Marianne—in the wake of their father's death, as they face wave after wave of dance partners, dinner parties and great loves amid an English society mad for gossip.
Based on the novel by Jane Austen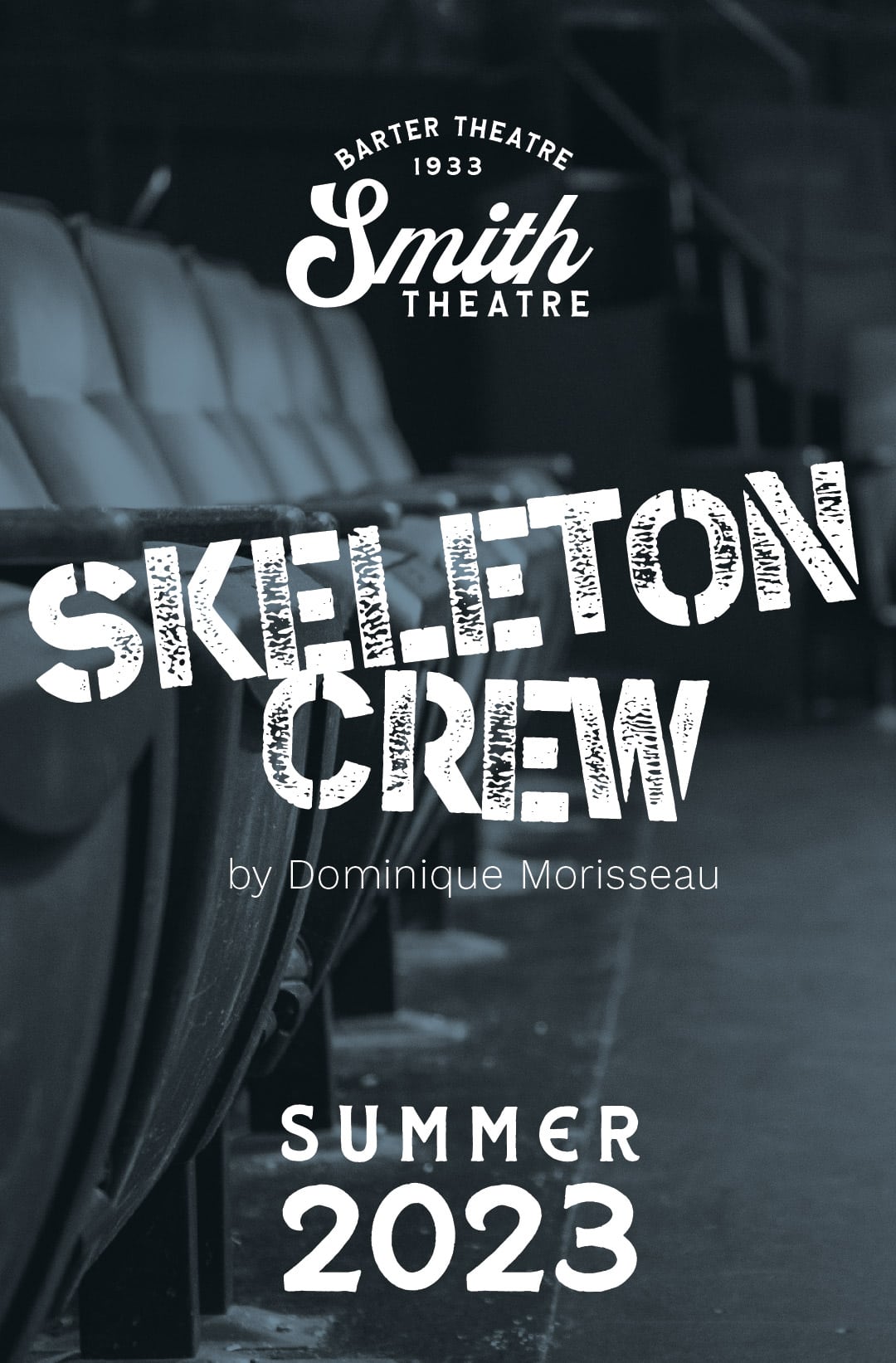 Skeleton Crew
Barter's Smith Theatre
What do you do when the industry that has supported you, your family, and your entire region threatens to close up and go away? Skeleton Crew is set in 2008 Detroit, where a small automotive factory is on the brink of foreclosure and the livelihoods of a tight-knit family of workers hangs in the balance. This powerful play explores how loyalties and survival collide when a world changes.
Written by Dominique Morisseau
"Skeleton Crew" Preview | 2023 Season Announcement Event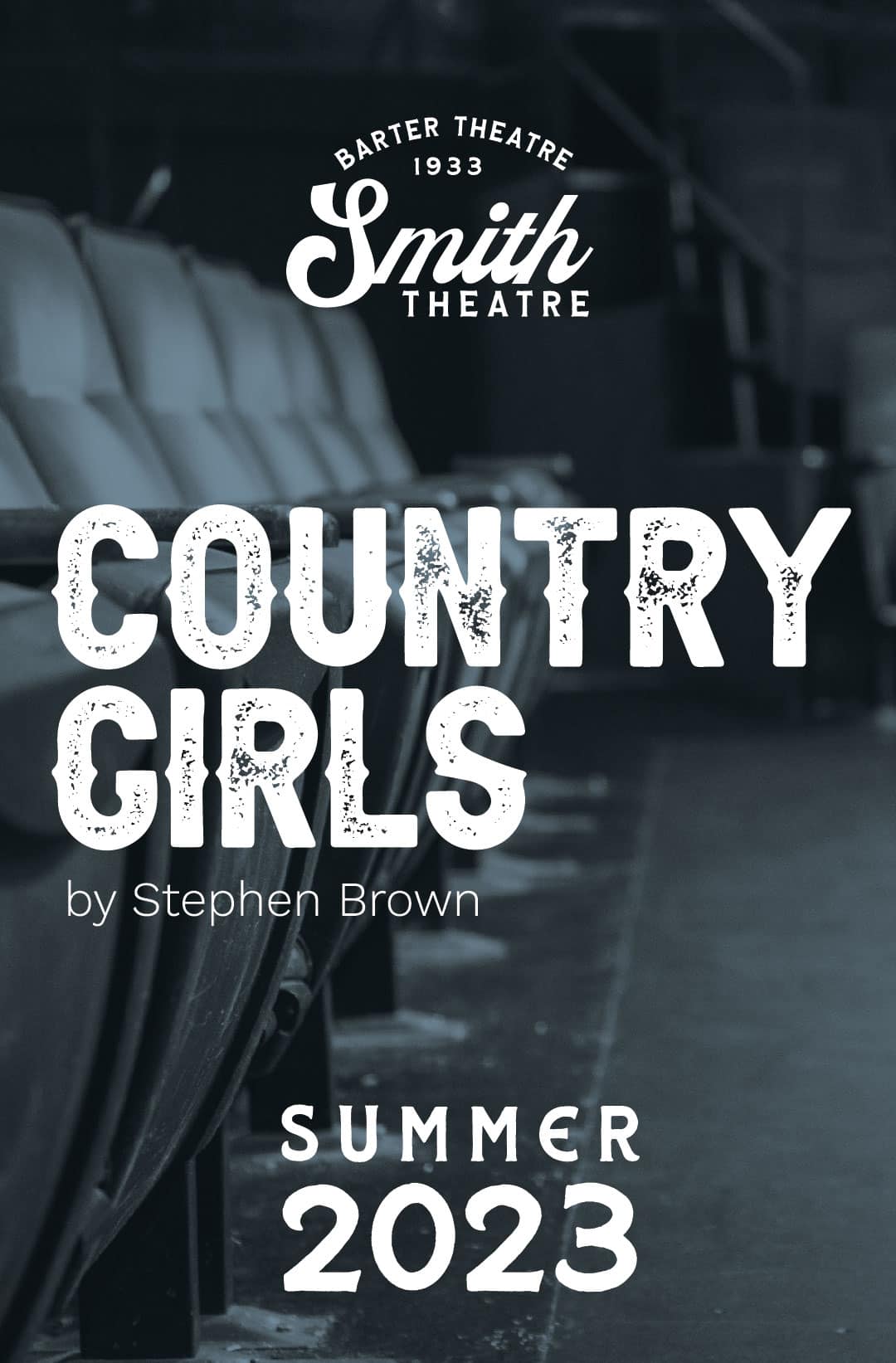 Country Girls
Barter's Smith Theatre
Megan hates country music singer Rick Montgomery, and she and her best friend Kimmy have decided tonight's concert will be his last. The two teens hatch an ill-conceived plot to kidnap the country music star in this laugh-out-loud, offbeat comedy. Songs will be sung, shots will be fired, and the girls will discover that revenge ain't all it's cracked up to be.*
Written by Stephen Brown
*This play contains adult language
"Country Girls" Preview | 2023 Season Announcement Event
Fall
Subscriber Reservations January 3rd | Single Tickets January 17th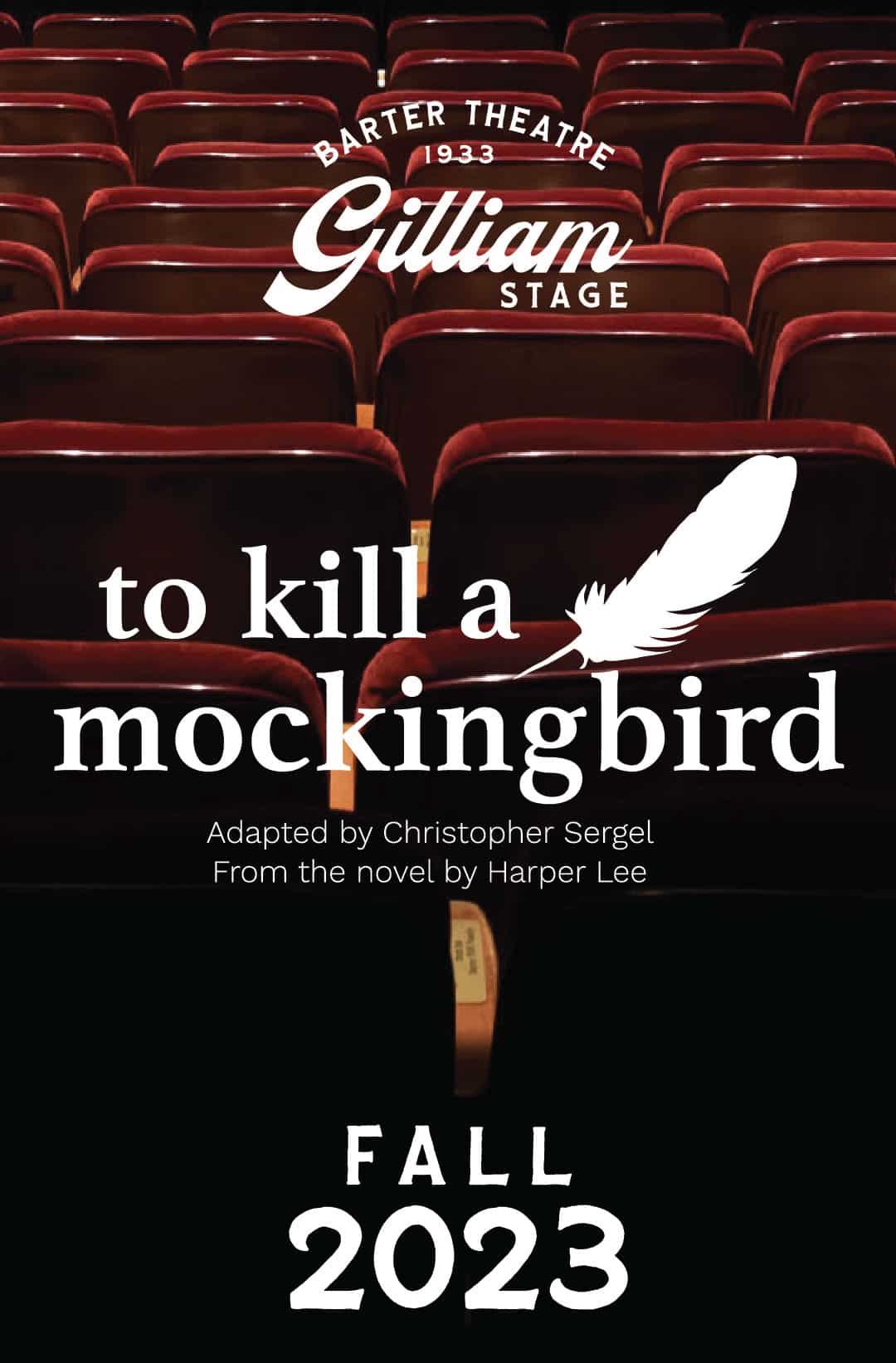 To Kill a Mockingbird
Gilliam Stage
Young Scout and her brother Jem live in the sleepy town of Maycomb, Alabama with their widowed father, the lawyer Atticus Finch.  Life is wonderful – until the facade of the seemingly peaceful town begins to crack when a young Black man is accused of a terrible crime. Driven by an unshakeable moral conviction, Atticus defends the man in a trial that sends waves of violence through the community. This hard-hitting work explores prejudice, compassion and the courage to do what is right.
Adapted by Christopher Sergel, from the novel by Harper Lee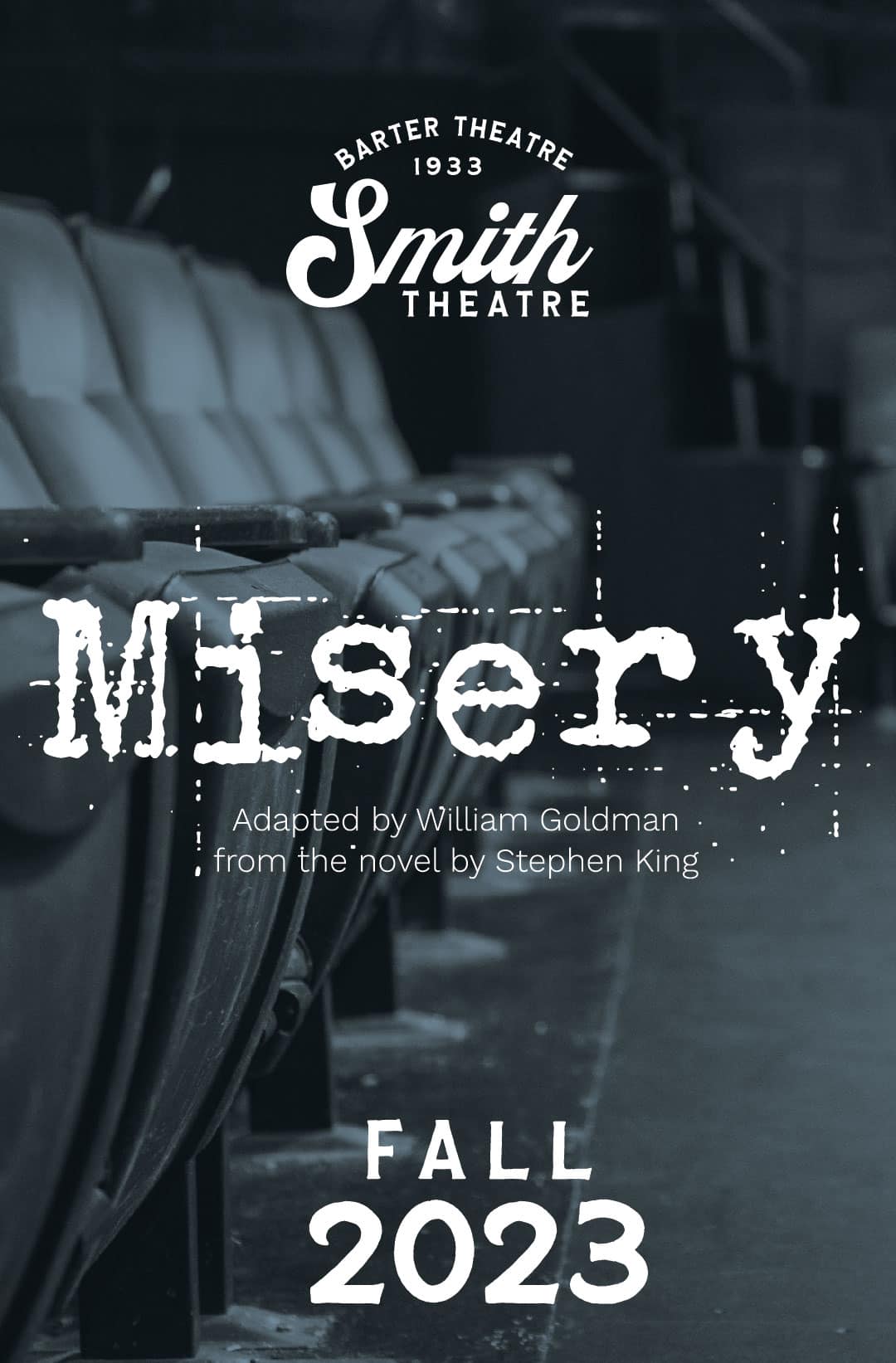 Misery
Barter's Smith Theatre
Misery follows successful romance novelist Paul Sheldon, who is rescued from a car crash by his "number one fan," Annie Wilkes, and wakes up captive in her secluded home. While Paul is convalescing, Annie reads his latest book and becomes enraged when she discovers the author has killed off her favorite character, Misery Chastain. Annie forces Paul to write a new Misery novel, and he quickly realizes Annie has no intention of letting him go anywhere. The irate Annie has Paul writing as if his life depends on it…. and it does.
Adapted by William Goldman, from the novel by Stephen King
"Misery" Preview | 2023 Season Announcement Event
Based on the iconic 1985 Paramount movie and classic board game, Clue is a hilarious comedy-meets-murder mystery. The tale begins at a remote mansion, where six mysterious guests assemble for an unusual dinner party where murder and blackmail are on the menu. When their host turns up dead, they all become suspects. Miss Scarlett, Professor Plum, Mrs. White, Mr. Green, Mrs. Peacock and Colonel Mustard race to find the killer as the body count stacks up. Clue is the comedy whodunit that will leave both cult-fans and newcomers in stitches as they try to figure out…WHO did it, WHERE, and with WHAT!
Written by Sandy Rustin, based on the screenplay by Jonathan Lynn
Additional Material by Hunter Foster and Eric Price
Based on the Paramount Pictures Motion Picture and the Hasbro board game CLUE
Original Music by Michael Holland
"Clue" Preview | 2023 Season Announcement Event
Holiday
Subscriber Reservations January 3rd | Single Tickets January 17th
Miracle on 34th Street
Gilliam Stage
It's the story of the year when Macy's Santa Claus claims to be the real Kris Kringle. When he is put on trial to prove it, it's up to a little girl's belief in miracles, a kindly lawyer, and a lot of Christmas spirit to save the day. Join us for the musical of one of the most beloved Christmas stories of all time!
Music by Doug Smith, Book and Lyrics by Vern Stefanic
I'll Be Home for Christmas
Barter's Smith Theatre
It's December 24th in a busy airport, and newly-divorced gate agent Cheryl Dean is desperately trying to keep her Christmas spirit as she deals with a host of zany characters flying home for the holidays. An opinionated grandmother, a young man with big dreams, a champion turkey caller, and more are stuck in the airport as the night wears on. People will fall in love, get on each others' nerves, and maybe even end up with the happiest Christmas they've ever had in the unlikeliest of places.
Written by Catherine Bush
"I'll Be Home For Christmas" Preview | 2023 Season Announcement Event