Black Stories Black Voices
"Our mission is to tell and amplify Black stories and Black voices through playwriting, acting and all theatrical disciplines. With BSBV, we hope to help shine a light on the richness of the Black experience in the Appalachian region, and for this region, with plays, readings, and community engagement opportunities such as our post show events during our main stage season and our annual SHINE: Illuminating Black Stories event. Below you will be able to read more about our initiative, see our upcoming events, and find resources about our playwriting submissions."
– Terrance Jackson, Director of Outreach & Barter's Black Stories Black Voices
EVENTS BY BLACK STORIES BLACK VOICES
BSBV Fall Reading: Trains
Sunday, October 1st, 7pm at Smith Theatre
Written by Quinton Cockrell
On October 31, 1919, white residents of Corbin, Kentucky forcibly removed approximately 200 African Americans from the town. The victims were forced into box cars and sent to Knoxville, Tennessee. Corbin was left a virtually all-white town. Years later, Travis Hampton, a survivor of the purge, is leading a desperate, impoverished life with his family in Knoxville. When a white man, an old acquaintance from Corbin, approaches and attempts to "make things right," Travis must come to terms with his past and his principles.
PAST EVENTS GALLERY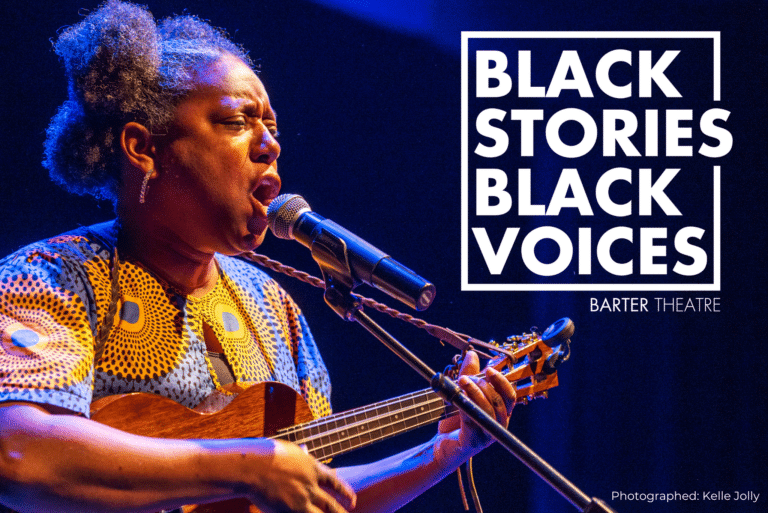 WRITING RESOURCES & SUBMISSIONS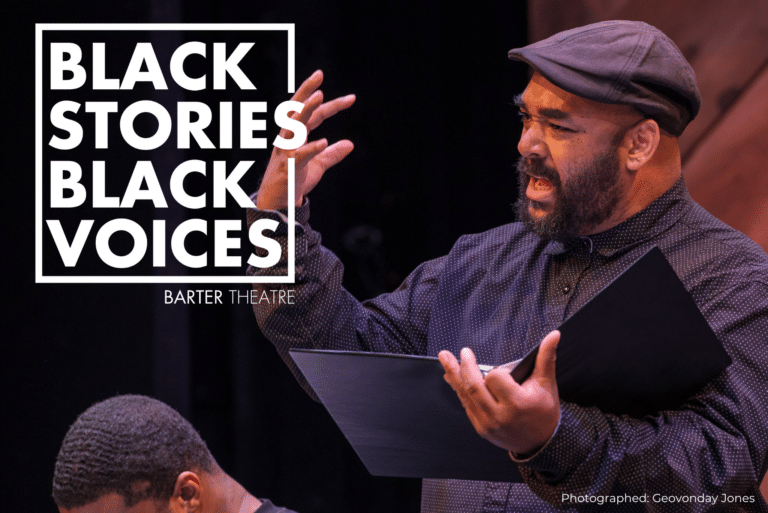 BSBV'S MONOLOGUE COMPETITION
It is our hope that by connecting Black playwrights (wherever they are located) with stories from Black Appalachian communities, we can:
Create monologues that can be developed into full-length plays
Create work that explores the Black Appalachian experience, both past and present
Establish and cultivate relationships with Black playwrights and other Black theatre artists
Give audiences accessibility to new perspectives on life in Appalachia
5-7 monologues will be selected a year to be performed at SHINE: Illuminating Black Stories, during Barter's annual Appalachian Festival of Plays and Playwrights.
Monologue Submission Guidelines
Playwright must be Black.
Monologues must be set in Appalachia. (See link below for list of qualifying states/counties as defined by the Appalachian Regional Commission)
https://www.arc.gov/appalachian_region/CountiesinAppalachia.asp
Monologues must be 5-7 minutes in length (190 words = 1 minute).
Monologues must be unpublished and not have had a professional production.
Monologues must be submitted electronically.
Deadline for 2024 Submissions: October 1st, 2023
Please submit monologues to: tjackson@bartertheatre.com
BSBV'S FULL PLAY SELECTIONS FOR AFPP
As part of our commitment to amplifying the voices of Black Appalachians, our annual Appalachian Festival of Plays and Playwrights (AFPP) presents at least one play written by a Black playwright each year.
Past BSBV Selects for AFPP:
2023 – The Transported Man by Russell Nichols
2022 – Fish-Tales & Legendary Lies by Anthony Mapp
2021 – City Limits by Quinton Cockrell
Full Length Play Submission Guidelines