Barter Theatre Playwriting Festivals
Barter Theatre believes in nurturing playwrights and developing new works. Explore opportunities to foster new works at Barter Theatre.
Nicholas Piper | Director of New Play Development
276-619-3316   apfestival@bartertheatre.com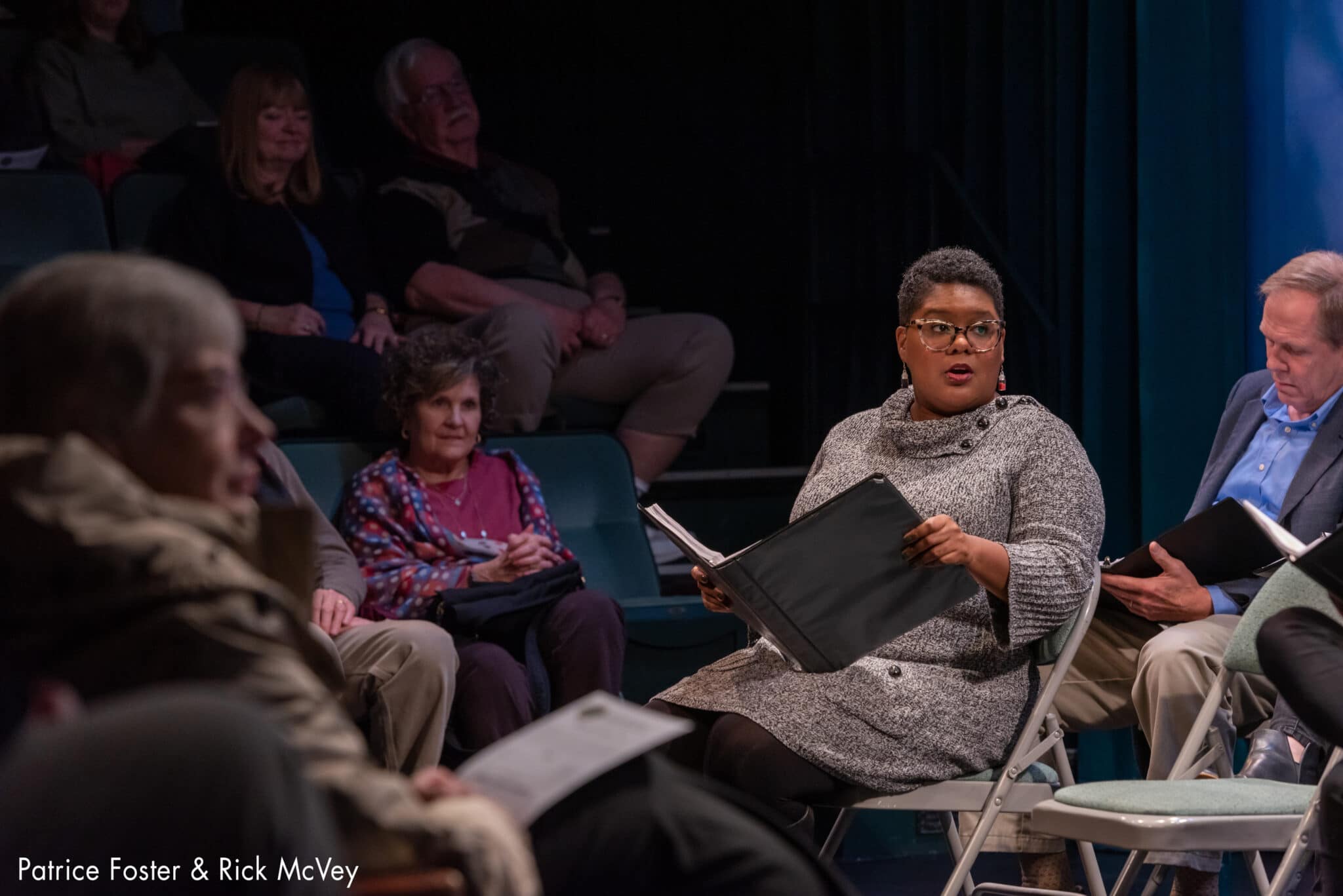 Appalachian Festival of Plays and Playwrights (AFPP)
This annual festival celebrates the richness of the Appalachian tradition by showcasing the stories of the region, both past and present, and the inspiration it provides the writers who live here.
Since 1933, Barter Theatre has been developing new works and nurturing area talent. The AFPP has gained national attention by developing a process that has resulted in new plays being produced not only on Barter's stages, but in regional theatres across the country.
The Appalachian Festival of Plays and Playwrights is made possible by the generous support of Bert Bach along with Henry and Flora Joy.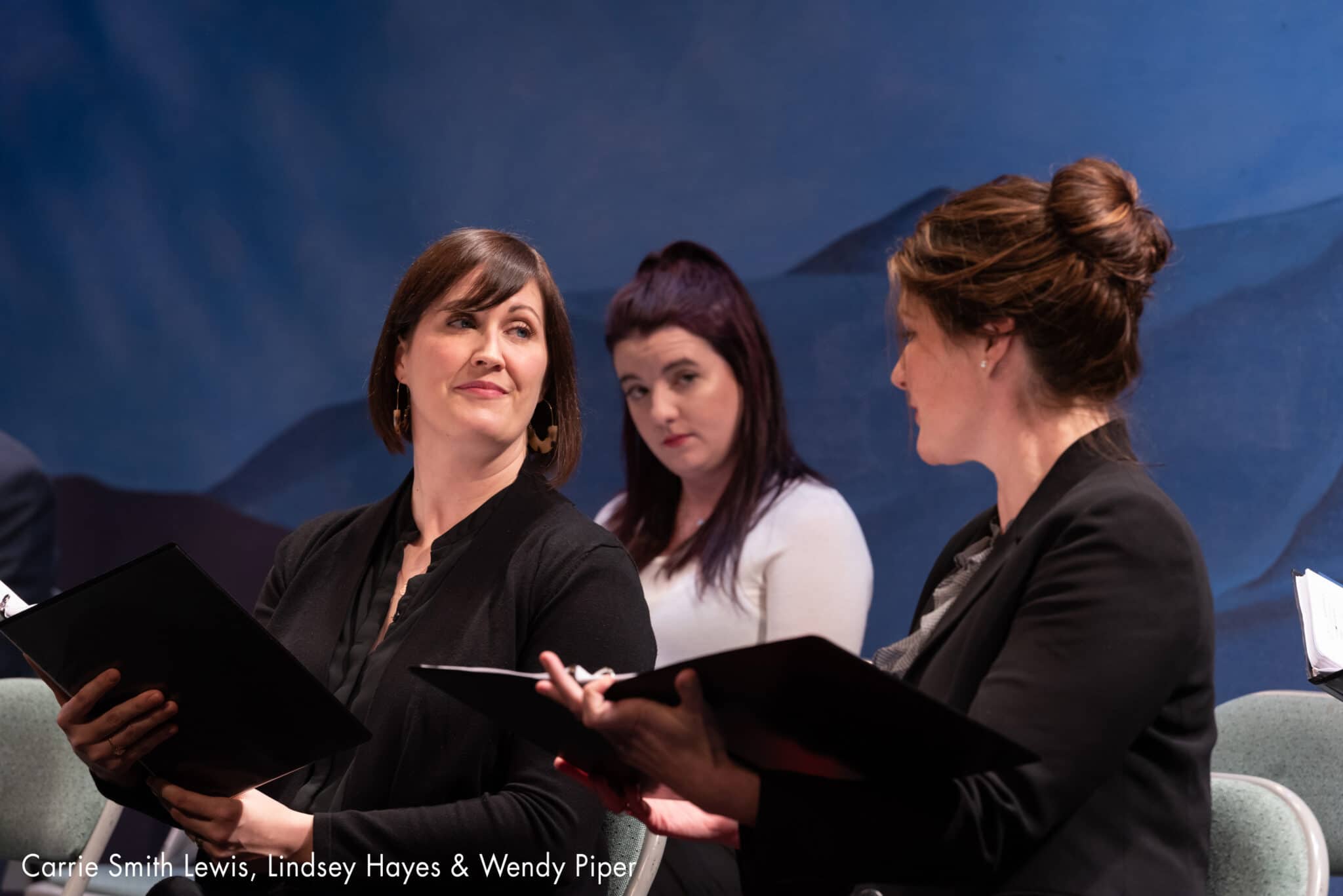 Seven plays are chosen from the submissions to be given public readings by Barter's company.

The playwrights are given travel, housing, and a stipend for the week.

Each play will be given 6-8 hours of rehearsal time.  The directors are instructed to direct for

clarity

 not 

effect.

  Our goal for the reading is that script/story/relationships are illuminated.  These readings are about getting your story out there. 

After each reading, a panel made up of three regional theatre professionals will give a few thoughts on the piece with the AFPP director moderating the discussion.  After that, we engage with the audience for their comments so that playwrights can get feedback from three separate groups: artists, panelists, and audience. 

Playwrights have found this to be a very useful step in developing their plays, as well as a nice little vacation/writer's retreat with a chance to meet other playwrights, make new friends, and enjoy the beauty of Southwest Virginia! 
Plays must be written by an Appalachian playwright (currently living in a state that contains the Appalachian Mountain Range— which, for our purposes, run from New York to Alabama.)

OR 
The plays must be set in the Appalachian region.
Plays must be unpublished and must not have had a full professional production.
Plays must be full length.
Plays must be submitted electronically.
Submission deadline: May 1, 2021 
Please send play and a brief synopsis to:  apfestival@bartertheatre.com
We want to congratulate and thank all the playwrights for a very successful 2021 AFPP
Daryl Lisa Fazio (Mountain Mamas)
Brandy N. Carie (Tomorrow Game)
Quinton Cockrell (City Limits)
Madison Fiedler (If God Came A Callin)
Black In Appalachia Initiative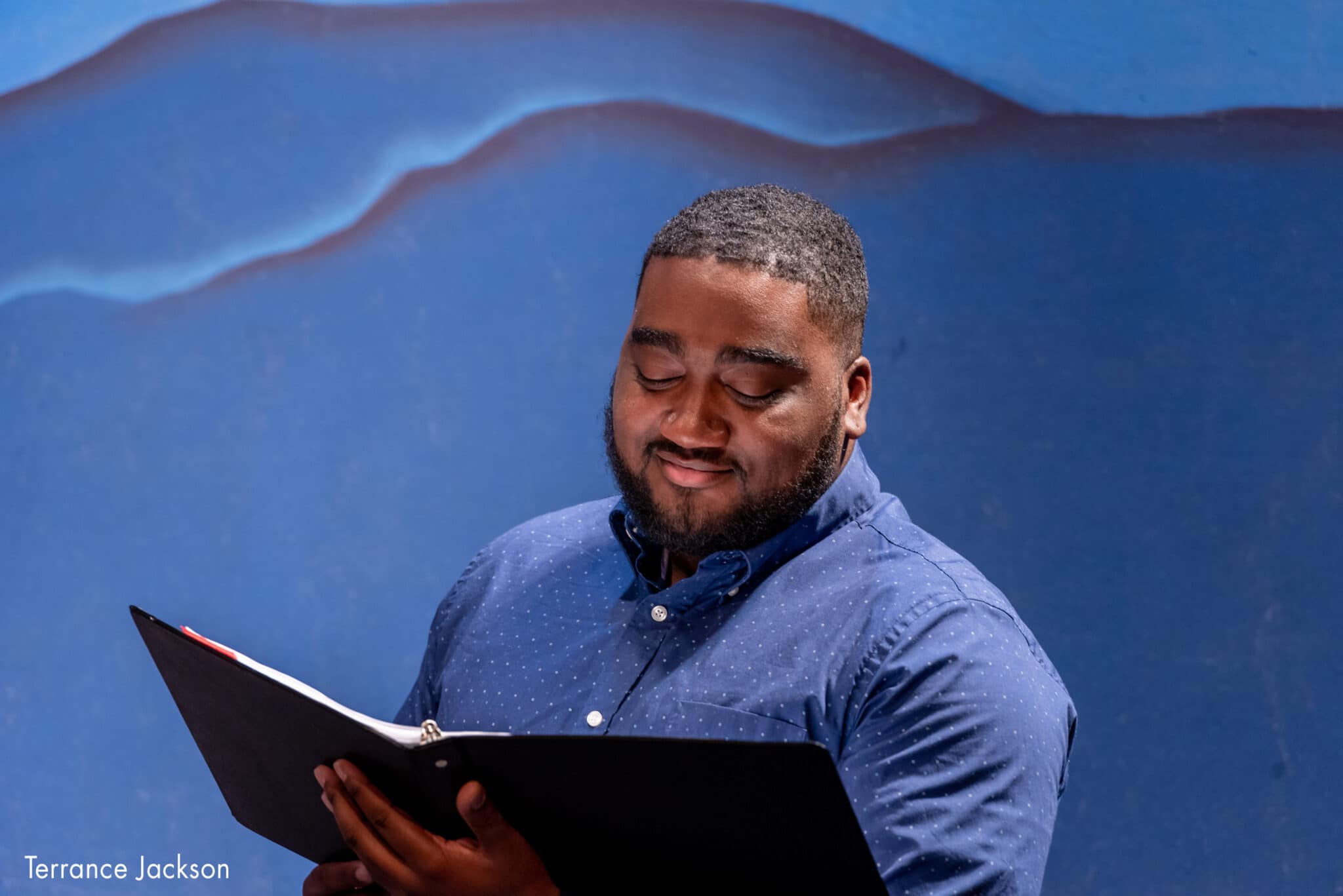 Black in Appalachia Initiative – Plays
In an effort to give voice to the more diverse stories of our region, Barter is committed to presenting at least one play written by a Black Appalachian playwright at each annual Appalachian Festival of Plays and Playwrights. We intend this to be a first step in ensuring that ALL Appalachians will be represented on our stages.
Playwright must be Black.  
Plays must be written by an Appalachian playwright or the plays must be set in the Appalachian Region.  See here for list of qualifying states/counties as defined by the Appalachian Regional Commission:  https://www.arc.gov/appalachian_region/CountiesinAppalachia.asp
Plays must be full length. 
Plays must be unpublished and not have had a professional production.
Plays must be submitted electronically.
Please submit plays to: apfestival@bartertheatre.com
Submission Deadline: October 1st, 2021.
BIAI's Night of Monologues
Barter Theatre is working to ensure that the stories of Black Appalachian communities are told on our stages and throughout the region. In 2020, Barter created the Black in Appalachia Initiative, which involved actively seeking out Black Appalachian plays, public readings and conducting a playwriting workshop for Black theatre artists. This year, we're adding to this initiative with a monologue competition. It is our hope that by connecting Black playwrights (wherever they are located) with stories from Black Appalachian communities, we can:
Create monologues that can be developed into full-length plays
Create/produce a canon of work that explores the Black Appalachian experience,
both past and present
Establish and cultivate relationships with Black playwrights and other Black
theatre artists
Give audiences accessibility to new perspectives on life in Appalachia
Submission deadline for Barter's Black In Appalachia Initiative: October 1st, 2021
College Playwriting Festival (CFP)
JANUARY 28-30TH 2022
Barter's College Play Festival (CPF) is a 10 Minute Play Festival designed to give undergraduate college students a professional experience.  Selected student playwrights will have the opportunity to develop their play with professional Barter artists as well as attend workshops and meet professional playwrights.
Barrett Guyton
Festival Director
cpf@bartertheatre.com
Six plays will be selected from the submissions.
Selected playwrights will be housed and given a stipend for the weekend.
Each play receives two hours of rehearsal.
Plays will be read in Barter's Smith Theatre on Sunday, January 30th at 2pm.
Playwrights will also have the opportunity to attend a playwriting workshop with Barter's Playwright In Residence as well as several other events throughout the weekend.
Submission guidelines:
Plays must be no longer than 10 minutes.
Plays must contain no more than 4 characters.
Festival is open to undergraduate students in the following states: West Virginia, Virginia, North Carolina, South Carolina, Kentucky, Tennessee, Alabama, Mississippi
To submit:  Please email a pdf of your play to cpf@bartertheatre.com.   Please include Name, Contact Info, and what school you attend on the title page.
Submission Deadline:  November 7th, 2021
10-Minute Play Resources: https://www.emwelsh.com/blog/10-minute-play
Young Playwrights Festival (YPF)
The Young Playwrights Festival is an annual event that cultivates and celebrates the talent of high school students. The purpose of this Festival is to encourage the development of students' writing skills and creativity, with the added benefit of discovering talented playwrights in our region.
Barrett Guyton, YPF Coordinator
276-619-3347
tours@bartertheatre.com
View YPF 2020
Teachers must attend at least one workshop in which Barter professionals give them the tools for teaching playwriting to their students.
After receiving classroom instruction on playwriting, students develop plays and submit them to a select group of Barter professionals for feedback and critique. The plays are not to exceed 10 minutes in length.
The three winning plays are lightly staged at Barter Theatre by professional actors, and the five honorable mention plays are given a reading.
Schools are invited to a morning performance of the plays, where students have the chance to see their peers' work. A nighttime performance, awards ceremony and reception is open to the public.
Writers of the top three plays receive cash prizes and a mentoring session with a Barter professional, which allows the students to have valuable one-on-one time with experts in the field of theatre and playwriting. The first-place student's teacher receives two tickets to any performance at Barter Theatre.
Winners work with Barter professionals to enhance and or lengthen their plays. Awards are presented each year to the winning students and schools.
Thank You to Our YPF Sponsors