In Cart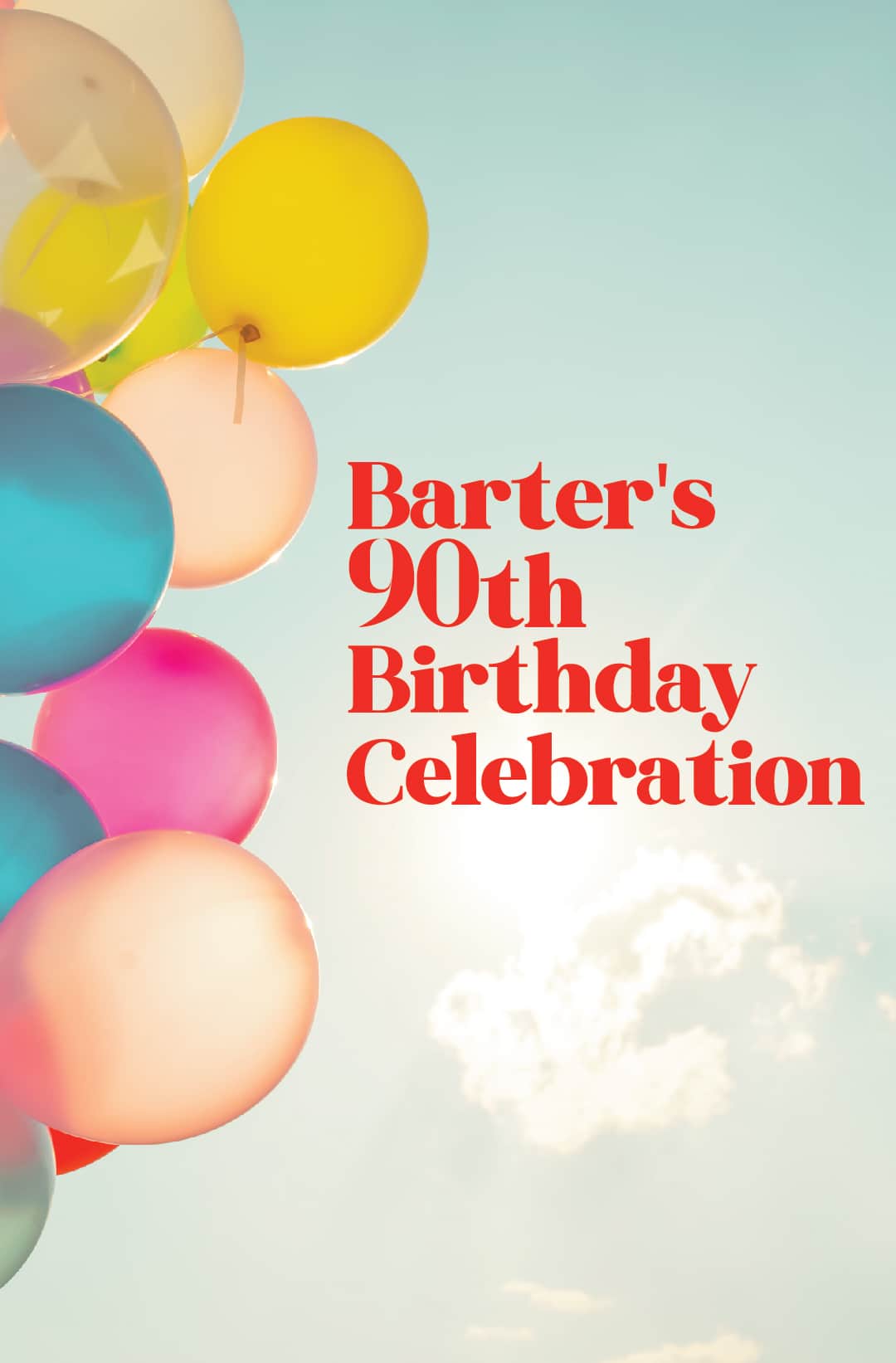 Barter Days
Meet the Players For a short time after the show be sure to stop by and meet the actors.
Gilliam Stage, Smith Theatre
Venue/Stage
Content
See More
Close
Barter's 90th Birthday Celebration
Barter's 90th Birthday Celebration!
Saturday, June 10th
Join us on June 10th as we commemorate 90 years of exceptional theatre with Barter's Birthday Celebration! We've got so much going on, from our annual Barter Day Performances, to a youth party hosted by The Barter Players, to a special "Share Your #BarterStory" event with Director of Outreach Terrance Jackson! Check out the full list of events below.
10am - Barter Day Performance of ROBIN HOOD
11am - The Barter Players Host a Barter Birthday Bash
Stick around after Robin Hood for a kid-centered birthday celebration. Meet the actors in Robin Hood, and enjoy treats, crafts, and a community art project curated by Spot of Color.
2pm - Barter Day Performance of FOOTLOOSE
Celebrate by Sharing Your #BarterStory!
Has Barter played an important role in your life? One of the things we're most proud of is being able to provide a space for our community to connect with one another, often for special occasions such as birthdays, anniversaries, and first dates. We want to hear your #BarterStory! Sign up and stop in to Smith Theatre to record your favorite stories and memories about Barter Theatre with Director of Outreach, Terrance Jackson!
Ticket Added!
Add another or click here to continue.
Tickets Added to Cart
Zoom In
Zoom Out
View
Hide
Select Your Seats