Login to Access Your On-Demand Shows
In Cart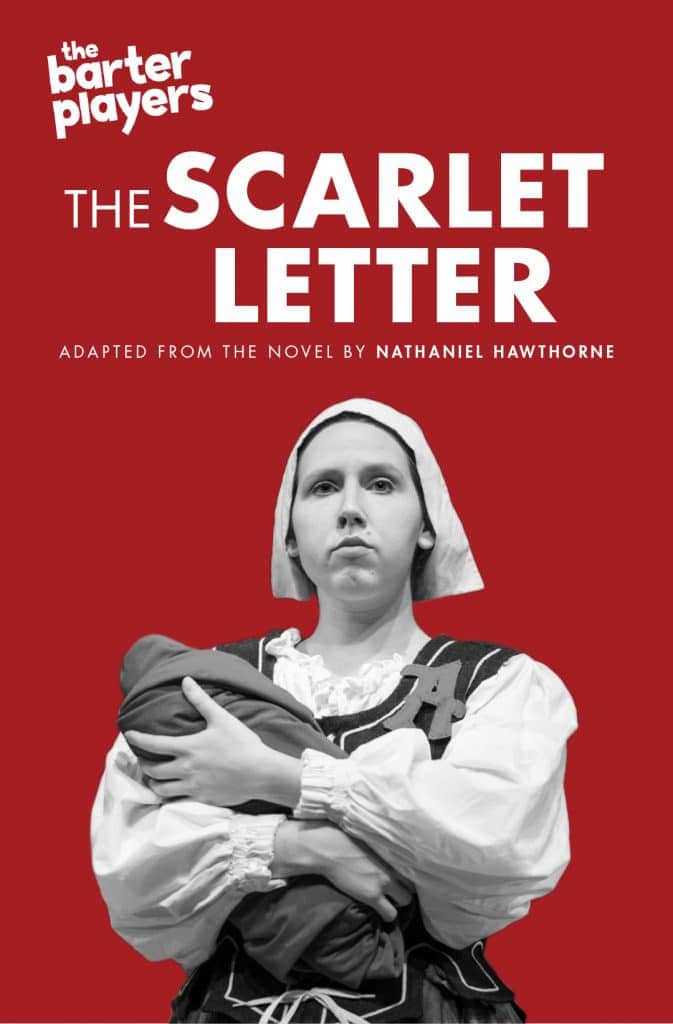 Wheelchair Accessibility These shows can accommidate several wheelchair seating locations.
Hearing Assistance allows our patrons to watch our plays without the need for audio enhancement
The Scarlet Letter on Demand
The Scarlet Letter On Demand
Adapted from Nathaniel Hawthorne's Classic Novel by Catherine Bush
Barter Theatre is partially funded by:
This project was supported [in part] by the Virginia Commission for the Arts, which receives support from the Virginia General Assembly and the National Endowment for the Arts, a federal agency.
For her crime, Hester Prynne has been sentenced to wear the scarlet letter A for the remainder of her life. But someone in the town of Boston is as guilty as she, and Hester's husband, Chillingworth, is determined to find out who it is. Share with your students this faithful adaptation of one of America's most famous and moving stories.
Zoë Velling
Hester Prynne
Michael Vine
Rev. Dimmesdale
Tyler Cramer
Roger Chillingworth / Bellingham
Libby Zabit
Pearl / Goody Younger
Garrett T. Houston
Old Scratch / Beadle
Zora Vredeveld
Mistress Hibbins / Goody Elder
Barrett Guyton
Director/Sound Designer
Sydney de Briel
Costume Designer
Megan Pressley
Props Designer
Matt Green
Sound Designer
Sarah Laughland
Choreographer
Libby Zabit
Dance Captain
Daniel Parsons
Stage Manager
Andrew Morehouse
Lighting Designer
Elizabeth Green
Camera Operator
Terrance Jackson
Camera Operator
Jenn Watson
Camera Operator
Sarah Van Deusen
Associate Director of the Barter Players
Katy Brown
Producing Artistic Director of Barter Theatre
Ticket Added!
Add another or click here to continue.
Tickets Added to Cart
Select Your Seats