Login to Access Your On-Demand Shows
In Cart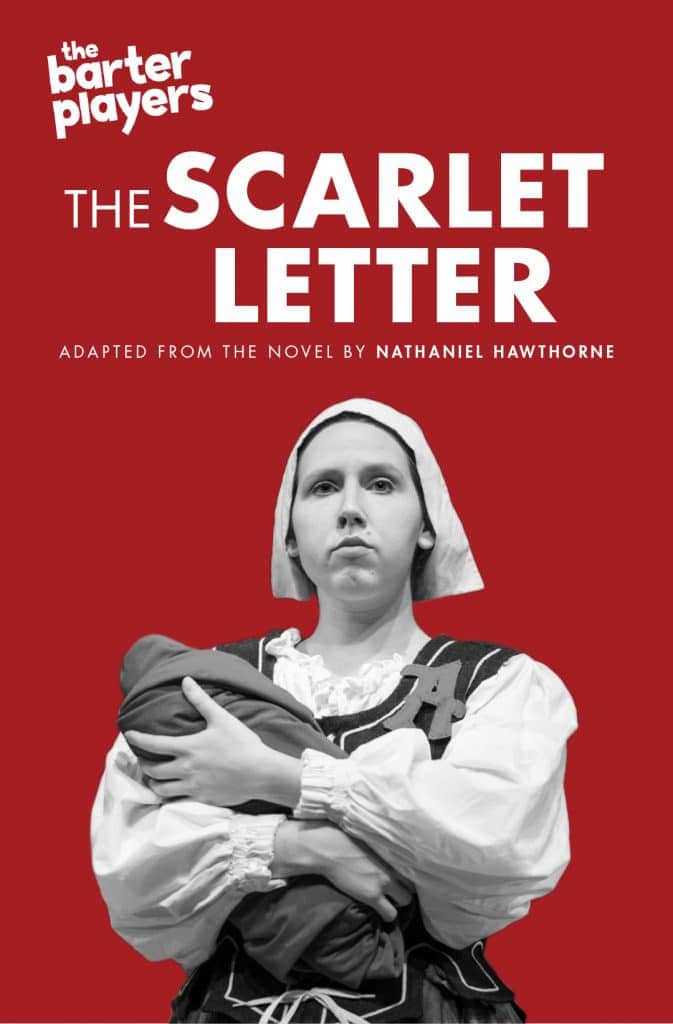 Wheelchair Accessibility These shows can accommidate several wheelchair seating locations.
Hearing Assistance allows our patrons to watch our plays without the need for audio enhancement
December 31
through
December 31
Venue/Stage
Family Friendly
Recommended
The Scarlet Letter on Demand
Zoë Velling
Hester Prynne
Michael Vine
Rev. Dimmesdale
Tyler Cramer
Roger Chillingworth / Bellingham
Libby Zabit
Pearl / Goody Younger
Garrett T. Houston
Old Scratch / Beadle
Zora Vredeveld
Mistress Hibbins / Goody Elder
Barrett Guyton
Director/Sound Designer
Sydney de Briel
Costume Designer
Megan Pressley
Props Designer
Matt Green
Sound Designer
Sarah Laughland
Choreographer
Libby Zabit
Dance Captain
Daniel Parsons
Stage Manager
Andrew Morehouse
Lighting Designer
Elizabeth Green
Camera Operator
Terrance Jackson
Camera Operator
Jenn Watson
Camera Operator
Sarah Van Deusen
Associate Director of the Barter Players
Katy Brown
Producing Artistic Director of Barter Theatre
Select Your Parking Spot
Tickets Added to Cart
Success!
Complete your selection in the Cart.