Hello from Barter Theatre-

When I look back at 2021, I will always think of it as the year of Nimbleness. No matter what came, we as a people, as a nation, and as a world needed to adjust over and over again to meet the new day. It was the same at
 Barter. This year, we learned what we are made of; we zigged and zagged, we held shows online, we did performances at the Moonlite Drive-In, and we were able to reopen our beloved Gilliam Stage. Sometimes we p
erformed in all three ways at the same time to ensure everyone had a comfortable way to enjoy theatre. You stayed with us, and sent us excited messages as we announced each part of the season a few months at a time.
What I know, deep in my bones, more than ever before, is that this theatre is wholly and entirely yours. You made your home wherever we were – on whatever stage or screen or field or theatre these artists built the stories, you were the
re. Your love is staggering, and my gratitude is boundless.
After all the bobbing and weaving of 2021, we look to next year with renewed vigor. Barter will announce its full season on January 25
th
. Instead of little bits at a time, you will see the adventures, comedies, musicals, world premiers, and classics listed all at once. And while I won't spoil the surprise by telling titles now, what I can tell you is the heart that beats in every work we will perform: Common Ground. In each show, you will see people who have deep differences finding their strength in one another. The wider the gap between them, the more they find they need each other. These stories spoke to us of the connection we all need. Barter is a place to come together to celebrate what unifies us, and this season reminds us that it's often the jagged edges between us that make us into the puzzle pieces that will finally fit together.
It's the truest thing I know: we need each other. Despite, and because of, our differences. Let's celebrate Common Ground.
Come on home and see us in 2022. We'll be waiting for you.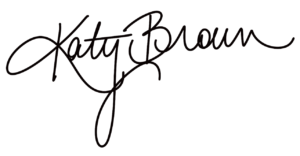 Katy Brown
Producing Artistic Director