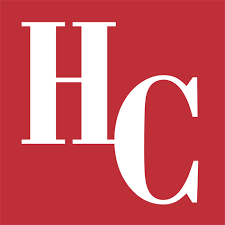 ABINGDON, Va. — Katy Brown's Barter Theatre plunged past COVID-19 and moved into the Moonlite Drive-in Theatre nearly a year ago.
It's been impossible, amid the pandemic, to stage shows at the original Barter Theatre or its satellite stage — both in downtown Abingdon — due to social distancing regulations and ongoing coronavirus concerns.
So Brown, the Barter's producing artistic director, has instead offered an outdoor party under the stars, where patrons pile into pickup trucks with buckets of fried chicken, kids in tow and dogs on leashes.
Nearly half of these show-goers are new to the Barter experience, Brown said.
"It's fun," she said. "And fun feels almost like radical because fun has been so hard to come by."
Actors spend nights on a stage at the long-shuttered drive-in, performing shows like "The Wizard of Oz."
The experience is like going to an outdoor drama and a drive-in movie at the same time.
"Nobody's ever done anything quite like this before — having a live performance with actors and then that performance being shot live and projected up on the big screen," said Rick McVey, 64, a retired Barter Theatre actor who helps with productions at the Moonlite.
"Barter at the Moonlite" appears to carry on the unlikely success story of the Barter Theatre during an era when other theaters are shuttered and awaiting the end of the pandemic.
"We were founded being scrappy in precarious situations," said Andrew Morehouse, the Barter's resident lighting designer.
Time was, in 1933, in the grips of the Great Depression, farmers traded ham to see shows like "Hamlet" at Barter Theatre. That followed the mission of founding director Robert Porterfield, who said, "With vegetables you cannot sell, you can buy a good laugh."
Barter survived Porterfield's death in 1971 and continued packing houses when Brown became the producing artistic director in October 2019.
And then came the pandemic in 2020.
Brown won't give up. She has no idea at this point when the Barter Theatre might open on Abingdon's Main Street again. She is hoping it might be as early as the Christmas season.
"We're going to stay out at the Moonlite and finish up the summer," Brown said. "But we want to be back in the theater as soon as it's safe and economically feasible to do so."
Right now, though, Brown is talking about spring shows and a summer music series. Christmas is light years away, seemingly, for this tireless — and creative — thespian.
"She's in a bad place as far as trying to figure out stuff and what to do," said Dwayne Ball, chairman of the Washington County Board of Supervisors in Abingdon. "But I think she's done a great job with that."
Brown, 45, has been on board the Barter staff in a variety of roles for two decades; she knows the history; she's been on the road with actors.
So it seems only natural to hit the highway and go a few miles south along Lee Highway to stage shows at the Moonlite — an institution built in 1949.
"The Moonlite is about survival," said Morehouse. "But it's also about reaching people in new ways because we can't reach people in the old ways. And we really want to serve our audiences where they're at in our current situation."
Forty-two percent of the patrons coming to the Moonlite shows "weren't even in our ticketing system," Brown said. "We're so excited that all of these new folks were trying out traditional theater. We have given them as much reason for them to see how much fun theater can be."
Suzanne MaCalla, 64, of Greenville, South Carolina, has attended several Barter plays at the Moonlite. She calls the venue a "lifesaver" for the Barter.
She hopes Barter officials will continue staging shows at the Moonlite, even after the main theater reopens.
She praised the venue for being family-friendly and called the experience "super fun."
Reinventing the theater as a multi-faceted entertainment extravaganza has meant making each show not just a play but a movie and a radio program, Brown said.
"We really found the families are coming out," Brown said. "And we want to make sure that we have great family fare."
Last year, Barter sold 21,800 tickets at the Moonlite, Brown said.
Yet the theater sold even more tickets during 2020 with a touring show prior to the pandemic plus streaming recorded performances from the main stage.
"Overall, we served 70,000," Brown said. "As pandemic numbers go, it's pretty exciting."
In a normal year, the theater sells 145,000 in-person tickets, she added.
The average in-person ticket is $30-$35. The average ticket price at the Moonlite is $23.
Barter survives on a mix of grants, donations and regular funding from a wealth of sources, including receiving $30,500 this past year from the Washington County Board of Supervisors.
"They are a very, very viable part of our economy," Ball said. "As far as tourism in our county, they need them."
Ball also praised Brown, saying she's "done an excellent job of controlling costs."
In turn, Brown said, "We worked hard to make sure the Moonite continued to break even."
Both McVey and Morehouse have overseen the technicalities of staging shows outdoors.
That has meant training employees to use video cameras, McVey said.
It has also meant studying weather patterns and raindrops to prevent on-stage flooding, Morehouse said.
"When we built our stage at the Moonlite, it had to be very open for our medical requirements for airflow and for the audience to see it from various angles," Morehouse said.
"It was a constant battle for a month or two to figure out where the water was getting on the stage," Morehouse said. "It would run down cables and get into connections."
Despite such challenges, Morehouse continues to praise the Moonlite.
"It was really the ideal location for that reason: People love the Moonlite and have such great memories," Brown said. "And, of course, people were missing Barter so much. And I thought that it would be great if we could bring these two incredible institutions together. It would be something that we could all remember forever."