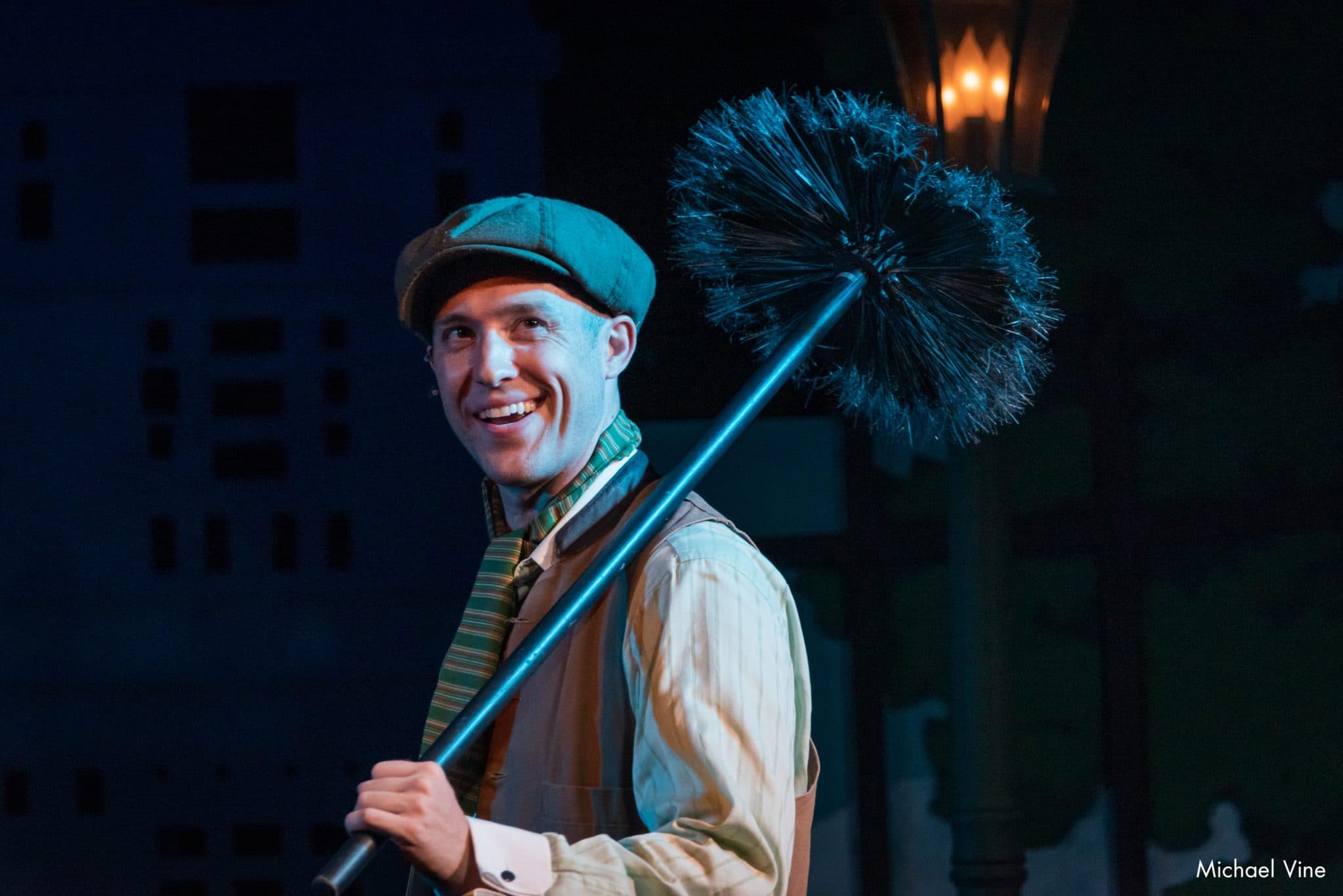 ABINGDON, Va.—Tonight marks the first public performance of Mary Poppins at the Moonlite Drive-In. Director Susanne Boulle utilizes the unique stage and video combination to create what Producing Artistic Director, Katy Brown, calls; "The most innovative and exciting production at the Moonlite yet." Mary Poppins will have shows Tuesday through Sunday evenings and will run through September 19th.
Mary Poppins will be followed by Dracula and The Legend of Sleepy Hollow, starting October 8th and 22nd respectively. The two shows will run concurrently with special Halloween themed double headers planned for October 30th and 31st. Tickets are available now for Barter subscribers and September 9th for the general public. 
In addition to the fall musicals, Barter Theatre will be offering a concert by musician, actor, and storyteller Eugene Wolf. This special three-night-only event will occur at the Moonlite October 1st through 3rd. Tickets for Eugene Wolf: How Can I Keep From Singing? are available now.
As part of its announcement of October and November programming, Barter confirms that shows at the Moonlite will continue into the Christmas season. Further details are expected to be released in the coming weeks. For tickets and information visit www.bartertheatre.com
About Barter Theatre
Barter Theatre, the nation's longest running professional theatre, is located in Abingdon, Virginia. The theatre opened in 1933 during the Great Depression. Founder Robert Porterfield offered patrons admission to the theatre by bartering food and livestock. Barter Theatre was designated as the State Theatre of Virginia in 1946. It exists today as one of the last year-round professional resident repertory theaters remaining in the United States.  Barter Theatre is funded in part by The Virginia Commission for the Arts and The National Endowment for the Arts. 
-###-