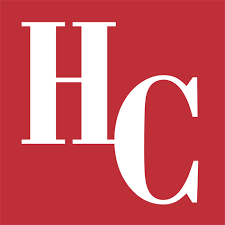 All day on Thursday, I thought about the Barter Theatre.
That institution celebrated its birthday on Thursday: It's now been 88 years since the theater opened its doors with live shows on June 10, 1933, in Abingdon.
By all luck, with the ongoing pandemic, you could have figured it now for dead.
But not so. It went on the road and kept going with shows announced a year ago at the Moonlite Drive-In Theatre.
It's been a tough row to hoe for performers — be that musicians or thespians — with performances only just now starting to come back to life.
And that goes for amateurs or professionals.
Why, just take a look at Sullivan East High School in Bluff City, Tennessee.
COVID-19 sidelined activities here like so many other schools.
But there has been a shining light — onstage — well, virtually, at least.
Twelve students at East participated in forensics, a drama competition program that is sponsored by the State of Tennessee High School Speech and Drama League.
This program provides opportunities for students to compete in public speaking and acting events at tournaments across Tennessee.
This year's tournaments were held virtually due to the pandemic.
East's Patriot team is led by Peggy Russell, the drama teacher, with assistance of senior captains Kendell Arnold and Caleb Hale, plus junior captain Kamarie Perkins.
In the competition, the team moved into the District and State tournaments, taking nine participants to the District tournament with all nine advancing to the state tournament.
Three of the nine broke into the finals. Donovan Freeman placed sixth in Original Oratory. Kendall Arnold placed fourth in Poetry. Caleb Hale became the State Champion in Pantomime, taking home first place.
Despite the pandemic and just like the actors at the Barter Theatre, these students prove that old adage, "The show must go on!"