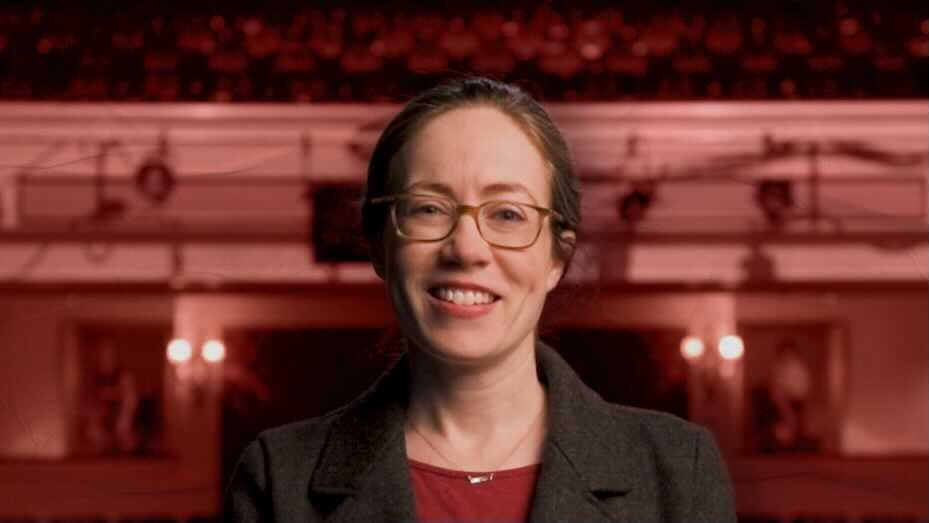 Hello from Barter Theatre!
Here at the end of my first full year as Producing Artistic Director, I look back with staggering gratitude and hope for the future. It took all of us– every person who took a chance on a live show at a Drive-In, every person who supported us, every person who spread the word or volunteered or worked long hours—to bring Barter to the end of this year having safely served over 70,000 people. We found in 2020 that Robert Porterfield's spirit still lives in all of us; no matter how outlandish the challenge, together we rose to it.
What we've learned is my favorite kind of paradox: one in which opposites make each other more true. We have leaned hard on both Innovation and History, and we found that they, of course, only strengthen one another. We created new ways of doing theatre this year by being rooted firmly in who we are. The more we innovated, the more we needed our history; the more we reached into our past, the more we were able to try new things without fear. As it is with singing a high note or doing a plié, to reach the heights, one must engage one's depth. Everything ahead for Barter lies in the power of this paradox.
Barter begins the year with the Appalachian Festival of Plays and Playwrights. This tried and true festival that celebrates the authentic stories of the region will be online for the first time, and will include our new Black in Appalachia initiative. The festival honors the best of where we've been, and we are proud to turn its focus towards ensuring that everyone's stories are told. In February and March we'll bring you online readings featuring the resident actors you love in new stories that we are developing for the future, like Maud Muller, a musical about a girl wrestling with her own paradox: her love for her home in rural Kentucky where she was raised and her drive to return to her new life in the city.
In April, we'll begin shows live and in person: stories of adventure to help you shake away your cabin fever. Because of all we learned, Barter is well positioned to navigate whatever 2021 brings. We are one of the only theatres anywhere that has access to a historic Drive-In with a stage and a team trained to share stories through your car's radio, on stage and on the screen simultaneously. If we cannot gather at all, we have new skills in online programming and streaming to reach audiences in their homes. And Barter's two theatres, with flexible safety plans, stand ready to bring us all back inside when it is safe to do so. No matter what happens, we will not stop bringing you the stories you need. We know now, more than ever, that doing things in a new way only drives our relationships deeper, and that digging deeply allows us to reach heights we've never known.
We can't wait to see you at the theatre this year, wherever it may be-


Katy Brown
Producing Artistic Director