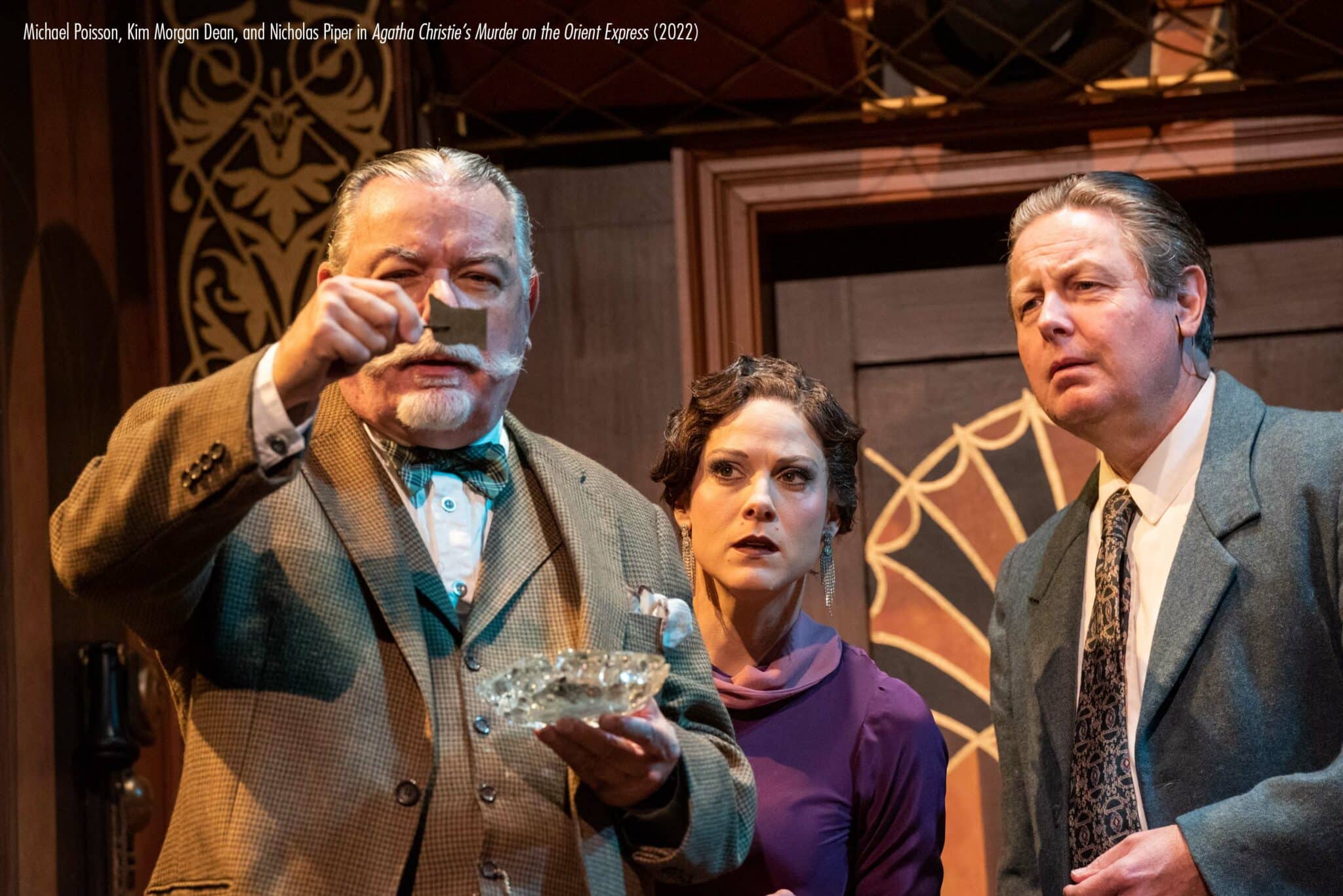 BARTER THEATRE OPENS FALL PRODUCTIONS
(Abingdon, VA) — As the leaves turn and temperatures cool, visitors at Barter Theatre can enjoy four different productions in repertory rotation. 
On its main Gillam stage this fall, Barter will present Agatha Christie's classic murder-mystery story Murder on the Orient Express, and Ripcord, a high-stakes comedy about two women locked in a no-holds-barred battle of wills. 
In Barter's second, more intimate venue, the Smith Theatre, The Royale follows the first Black heavyweight champion as he fights for his place in history. For audiences of all ages (especially young audiences), The Barter Players will present Tuck Everlasting. Based on the classic novel by Natalie Babbitt, the story is about a young girl who stumbles upon a family's stunning secret. 
Barter's ticket prices start at an affordable $20 ($16 for shows by The Barter Players).
The 2022 season at Barter is dedicated to the theme "Common Ground," as each show
features people who have deep differences finding their strength in one another. 
ABOUT BARTER THEATRE:
Barter Theatre, the nation's longest running professional theatre, is located in Abingdon, Virginia. The theatre opened in 1933 during the Great Depression. Founder Robert Porterfield offered patrons admission to the theatre by bartering food and livestock. Barter Theatre was designated as the State Theatre of Virginia in 1946. It exists today as one of the last year-round professional resident repertory theaters remaining in the United States. Barter Theatre is funded in part by The Virginia Commission for the Arts and The National Endowment for the Arts.