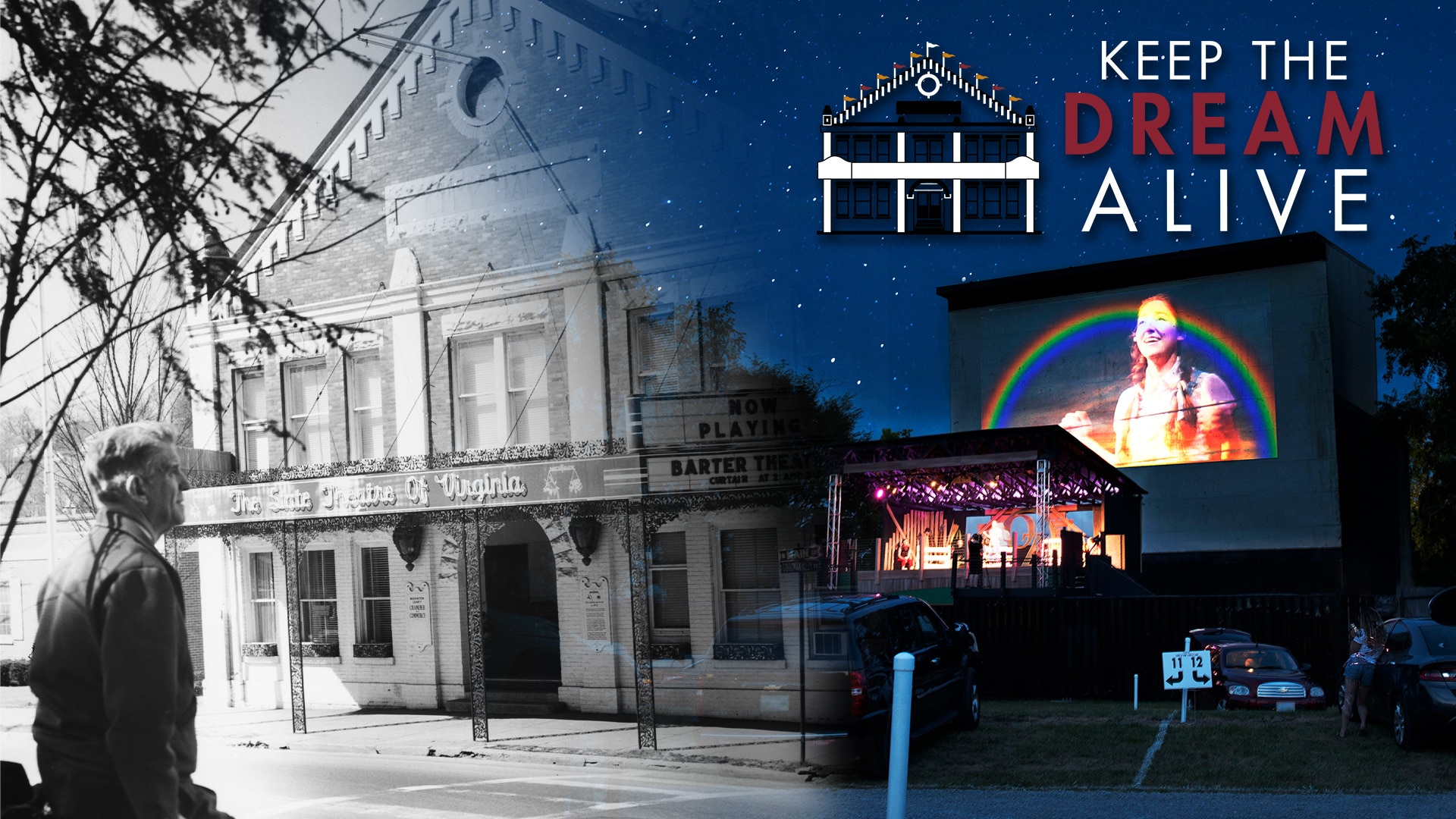 THANK YOU
All of us here at Barter wanted to send you a very special Thank You! It is because of supporters like you that we met the Barter Theatre Board of Trustee $100,000 Challenge Match, and we thank all of our Board members for making this happen.
It is because of you that we will Keep the Barter Dream Alive. 2020 is a testimony to the spirit of Robert Porterfield and the character and courage of the Barter Theatre family- of which you are most certainly a valued member!
We not only met the Board Challenge Match but we even exceeded our Year End Campaign goal!  So many of you dug deep in your hearts and responded with great generosity and kindness in your words and your gifts. We go into 2021 with gratitude and hope for the future. We look forward to our Season 2021.
Thank you all so very much!
Your Friends at Barter Theatre
You can read more about our plans for 2021 in Katy's New Year Letter.